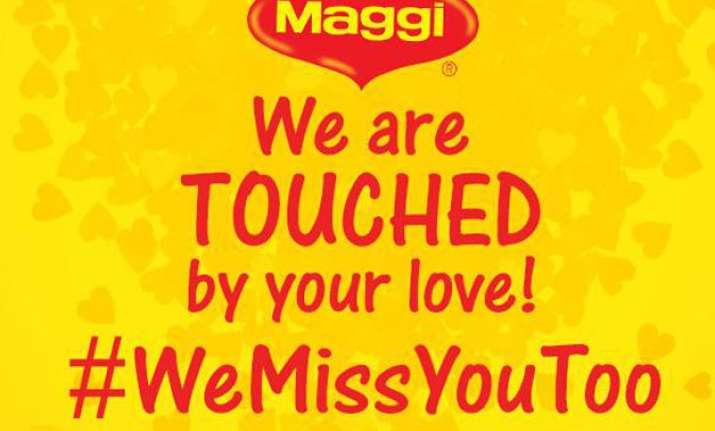 New Delhi: When India's favourite snack Maggi was banned in June, it left everyone disheartened.
Maggi the two-minute noodles was the best resort for the hungry Indians. It was easy to cook as well as pleased the taste buds brilliantly. Everyone had a Maggi story to share. Whether it was midnight hunger or when you just couldn't eat your hostel's food. When your friends came over for a group study or when after a tiring day at work you just didn't want to cook food. When your mother fell ill and she couldn't cook or when you got sick and the only taste that delighted you was Maggi.
Maggi was not only a brand but the answer to India's anytime hunger. With an array of variants, Maggi kept improving and satisfying your gastronomic cravings. But when it was banned by the FCI because it posed a health threat, tears followed.
Well, Maggi is missed by all. To assert this Maggi has come up with a series of mushy advertisements. These ads portray the bond Maggi had with the natives of the country. The hash tag #WeMissYouToo became a Twitter trend too. With a perfect blend of emotions and simplicity these ads tell the story of every Maggi lover.
Watch the three ads here.