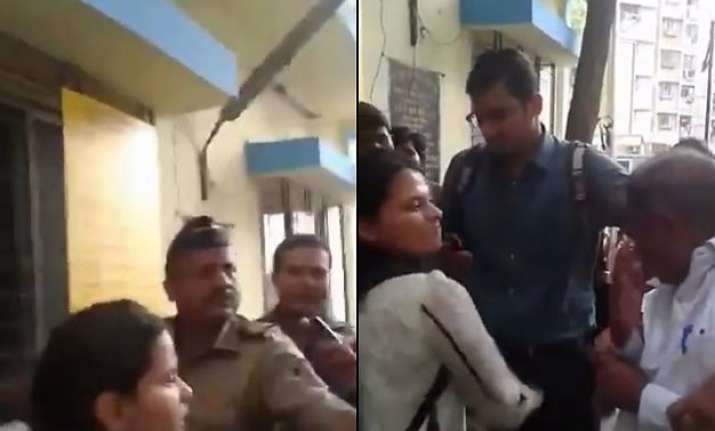 A Mumbai girl caught an old man secretly clicking her pictures and she reacted just how every woman would. After hearing her plea, a crowd gathered around them and they called in the police.
Soon, a Mumbai policeman was seen arriving at the scene, and all this was being recorded on mobile phone by a man in white shirt. What happened next was inevitable. The girl was provoked to slap and kick the old man as the crowd shouted 'Maro Maro!'
But the shocking part was  that all this happened in the presence of a policeman, who remained a mute spectator. The guy recording the video was later seen asking another guy to record everything, as he himself took the opportunity to hold the culprit by his hands from behind.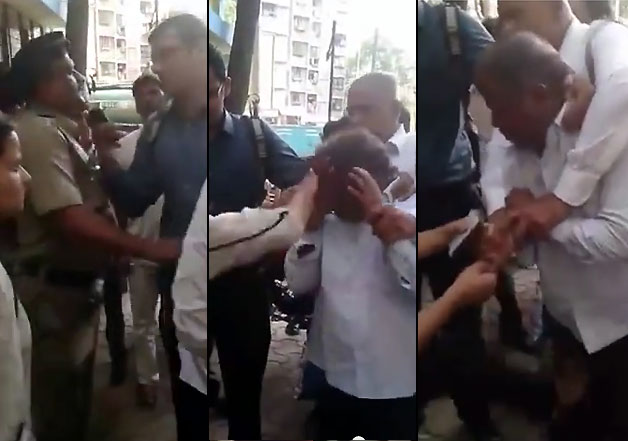 The video was later uploaded on YouTube, which went viral. According to the description posted, the incident happened in broad daylight, when the old man was spotted allegedly taking pictures of the girl on his mobile phone at Elphinstone Road railway station in Mumbai.
Watch video here: