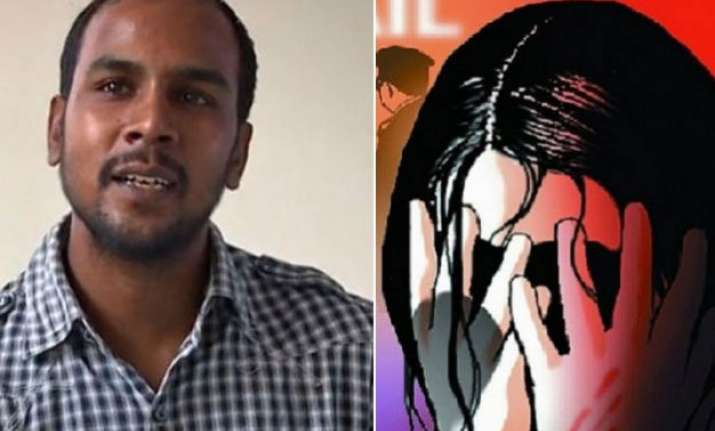 Anybody who outrages the modesty of a woman needs to be treated very harshly and also instantly in accordance with the law of the land.  But unfortunately, the men in India take proud in blaming the rape victim itself for the horrendous act done by them.
On December 16, 2012, the national capital was brought to shame when a 23-year-old female physiotherapy intern was beaten and gang raped in a private bus.
The woman died due to her injuries thirteen days later but the incident generated widespread national and international coverage and was widely condemned, both in India and abroad.
Today, the country has shamed again with the shocking comment of Mukesh Singh, one of the convict of brutal gang rape, who said that the girl was responsible for the rape.
"Women who go out at night have only themselves to blame if they attract the attention of gangs of male molester," said Mukesh in an interview from jail to BBC Four's Storyville.
Furthermore, the man described the brutal killing as an "accident" saying: "When being raped, she shouldn't fight back. She should just be silent and allow the rape. Then they'd have dropped her off after 'doing her', and only hit the boy."
Singh, a slum-dweller who was 26 at the time of the attack, was driving the bus when the abduction occurred, as reported by leading daily.
Here are some other excerpts of his conversation:
1. "A girl is far more responsible for rape than a boy."
2. "You can't clap with one hand – it takes two hands. A decent girl won't roam around at 9 o'clock at night.
3. "A boy and a girl are not equal. Housework and housekeeping is for girls, not roaming
in discos and bars at night doing wrong things, wearing wrong clothes."
4. "About 20 per cent of girls are good."
5. "The death penalty for a rapist will make things even more dangerous for girls. Earlier, they would rape and say, 'Leave her, she won't tell anyone.' Now when they rape, especially the criminal types, they will just kill the girl. Death."
The full  interview will be aired by BBC Four on its Storyville programme "India's Daughter" on Sunday to coincide with the International Women's Day.
In India, women have prolonged been a target of appalling behavior shown by men time and again. And this shocking comment from one of the convict cleraly shows the attitude of  Indian men towards women.