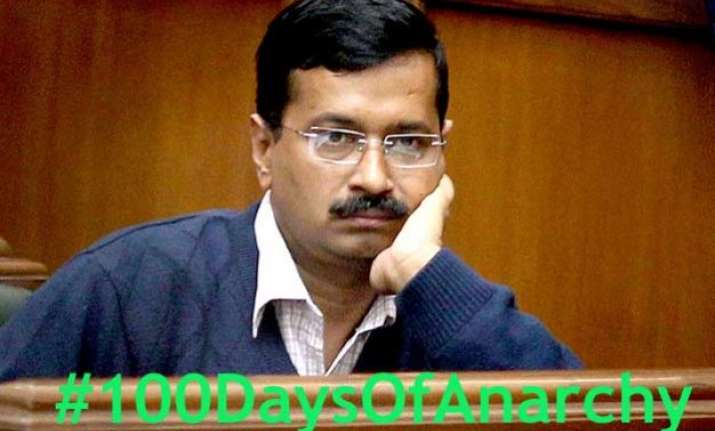 Its 100 days of Aam Aadmi Party government in Delhi and Chief Minister Arvind Kejriwal should be delighted to achieve the milestone.
But it seems commoners are not loving it much as it is trending #100DaysOfAnrachy on the social networking site twitter!
Using the hashtag, people are chirping in with funny pictures and tweets to take jibe on the 100 days of the Delhi government.
Some are reminding him (Arvind Kejriwal) of his unfulfilled pre-poll promises while others are making fun of the widespread controversies erupted during his short tenure.
 Surely, Arvind Kejriwal led AAP, which got 67 seats in Assembly Polls would have never thought of such a turnaround.
Though it is not celebration time for AAP but you can surely have a laugh with these nasty pictures and tweets.
Take a look: