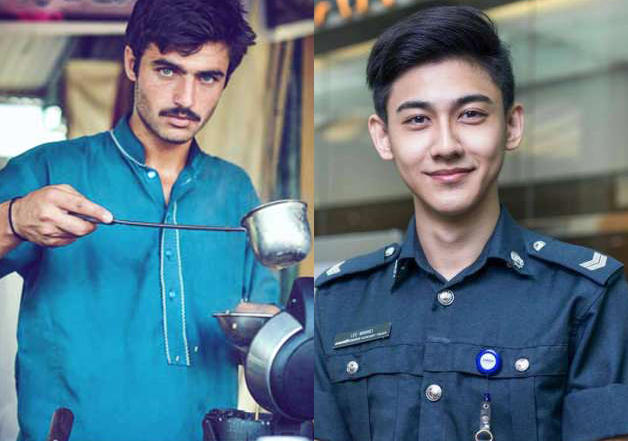 Remember how Poo of 'Kabhie Khushi Kabhie Gham' wanted only three conditions to be met if a guy wanted to date her; them good looks, good looks, and good looks? If her conditions were to apply today, she would definitely date these two newest Internet sensations.
A tea vendor from Pakistan and an airport officer at Changi Airport, Singapore, have made women all over the world weak in their knees. Women can not stop gushing over these two men who are extremely handsome.
Let us talk about the immediate neighbour first:
Arshad Khan, a blue eyed tea vendor in Islamabad, had got Internet swooning over him a couple of days ago. It all started when a local photographer posted a photo of him on social media.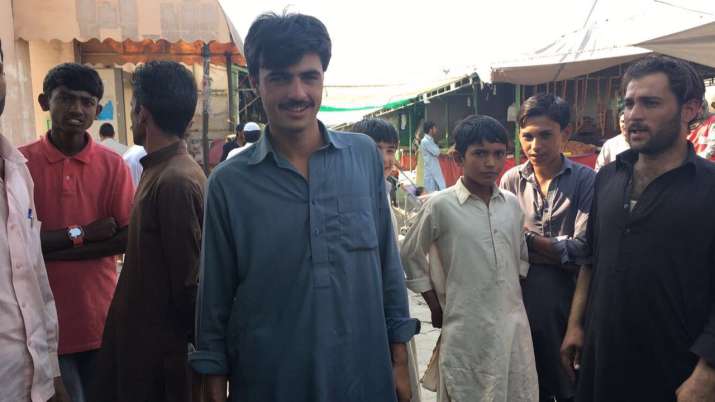 After this, the photo was picked by international media including popular website Buzzfeed. The blue eyed chaiwala was all people spoke about on social media on Monday. Speaking about the attention he was getting, Arshad told Dunya News though he is happy with all the attention, his work takes a backseat because people constantly want to click pictures of him.
As it turns out, all the attention worked in favour of Arshad as he has now landed modelling contract. Courtesy, his shared and over-shared pictures on social media, he inked a modelling contact fashion brand Fitin.pk.
The 18-year old who is insanely handsome has 17 siblings and is now glad that he will be able to give them a better life.
Moving from Arshad, another good-looker is breaking the Internet.
22-year-old Lee Minwei who works as a corporal in the Auxiliary Police Force at Certis Cisco, Singapore has stolen million hearts. His photo, like Arshad was posted on social media and he has become a celebrity since.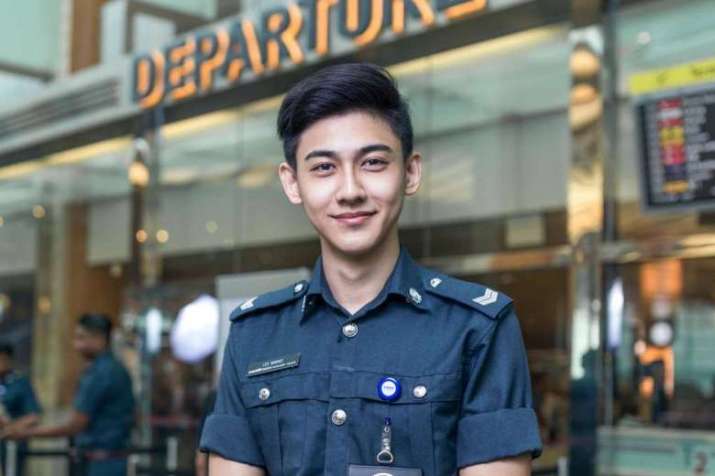 Lee is now frequently asked by people for photos. While speaking to a media house, Lee said it is his genes that should be credited for his attractive looks. He added that out of the three siblings he has his younger brother would be jealous of the attention he is getting.
Luckily for all women losing their sleep over Lee, he is single. But he added that he is not looking for any relationship to focus on his career. For Lee, when the right girl comes in her life things will fall in place.
The examples of Arshad and Lee prove that social media holds huge sway and can turn around people's lives in unimaginable ways.