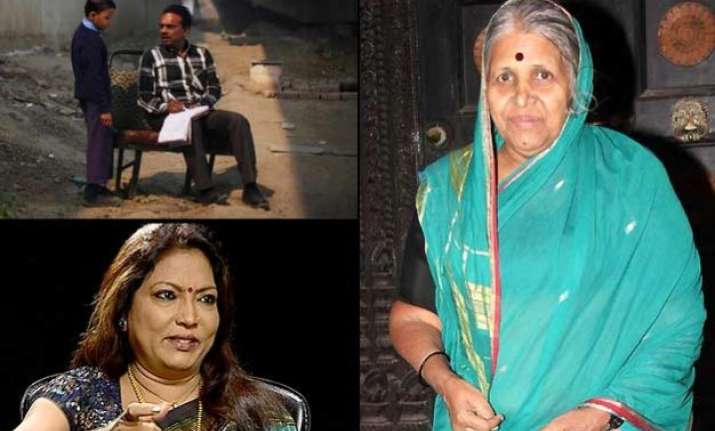 Inspiring someone is a tough task as one has to actually bring out a visible change in society for others to notice, appreciate and take the change forward!
Some of them find instant success, while others had to wait their turn but they all reach up to new height way above from where they started.
These people would have never thought of inspiring others so deeply, as all they did was work hard towards the change they waited to see.
As Gandhi said, "Be the change you want to see."
They were not in for huge revolution but they didn't giving up for sure, and that's what makes their success stories all the more inspiring: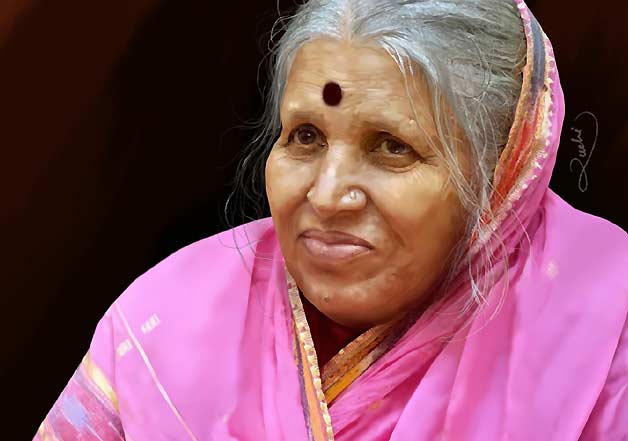 1. Sindhutai Sapkal's life came crumbling, when her parents married her off at a tender age of 10 to a man who was aged 30. Not only was she abused and beaten throughout her marriage, she was often left to starve.
Sindhutai realized she was pregnant at 20, but her husband threw her out to fend for herself when he got to know she would be delivering a girl.
She gave birth to a baby girl in a cow shed and started begging to feed her child; since then Sindhutai adopted every orphan child that she came across.
Fondly called as 'Mother of Orphans', she runs around six organizations where she nurtures these innocent live being abandoned by their parents.
2. Meet Rajesh Kumar, a shopkeeper by profession who spends hours every morning to teach around 80 children from the poorest of the poor in India's capital; he himself barely earns enough for his family to sustain.
He organizes an open-air class room which has been built between pillars and beneath the tracks of the Delhi Metro around Yamuna Bank station.
With no chairs or tables, these children sit on rolls of polystyrene foam placed on the rubble. Three rectangular patches of wall are painted black and used as a blackboard.
Also working with Rajesh is an unnamed individual who regularly brings a bag full of biscuits and fruit juice for these kids every day.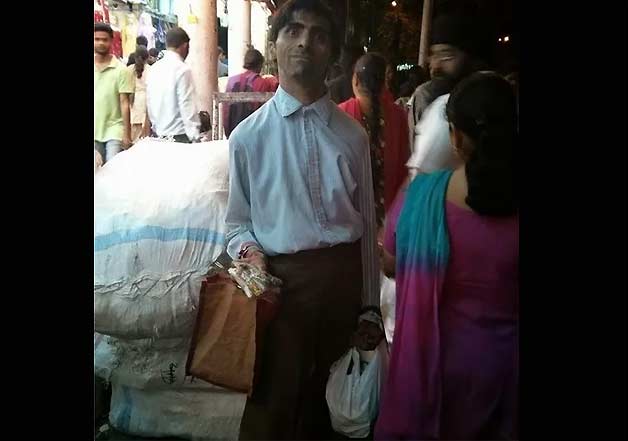 3. Ajay Verma is suffering from polio since birth, but that hasn't stopped him from walking on with his life. Neither does he depend on his parents nor on anybody's mercy or help, he works as a 'saunf' salesman in Chandigarh's sector 22-C Market.
Walking and talking together is a great deal of hardship for Ajay, but he never gives up. Each day he travels from his home to his workplace in a bus and stands in the crowd, getting pushed and disrespected, but determined to finish up his work.
He earns Rs 3000/-, and is all smiles - giving no place for his disability to be an excuse of stopping him to live a regular life.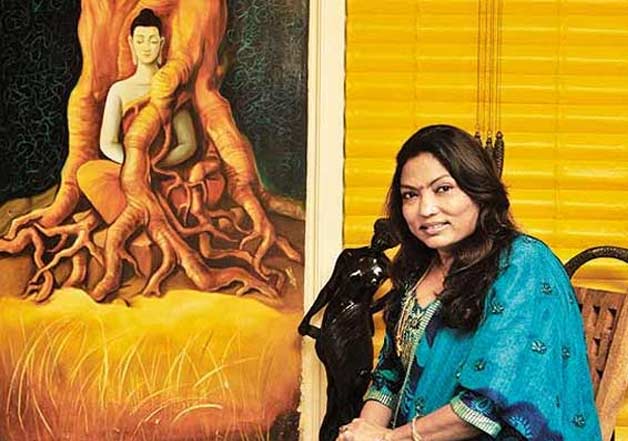 4. Kalpana Saroj was born and brought up in a Dalit household, where she was accustomed to the atrocities of the sick society around her.
With little support from her father, Kalpana was fortunate enough to get some basic education; but her relatives couldn't bear to see her live on her own terms.
They pressurized her parents to marry her-off at the tender age of 12.
Kalpana's husband was 10 years elder to her and after their marriage; he took her to Mumbai (his home). There she realized that she had to live in the slum areas along with her husband's brother and his extended family.
In the initial years of marriage, she was both physically and mentally abused.
But her destiny changed the moment she decided to leave her husband behind and run away to a new life. She went back to her parents and started learning tailoring skills which earned her less than even half a dollar each day.
Her ordeal never stopped continuing to try, and with hard work her only weapon to ward off societal atrocities, Kalpana emerged as a winner.
Read her full story here: The child bride who turned multi-millionaire!
Images from Qoura