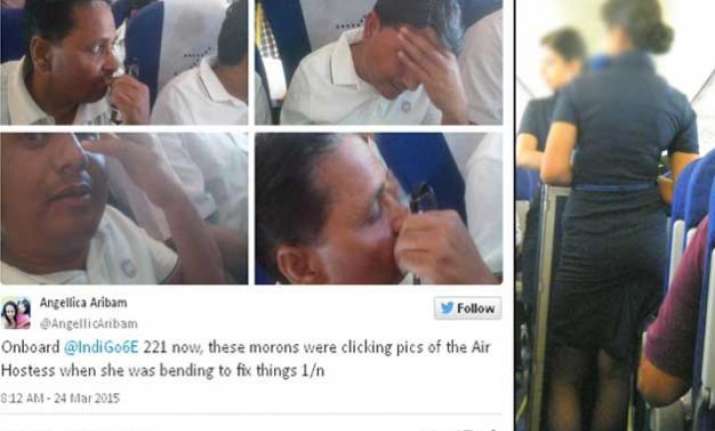 All those who think that they can get away easily after molesting or eve-teasing a woman on earth either on ground or in the air - BEWARE!
Your indecent act can make you a mockery on the social media. As it happened with two sleazy guys onboard Indigo 221, who were clicking indecent pictures of the air hostess and ogling at a women feeding her baby.
A woman named Angellica Aribam, who was observing their act, tried to stop them from doing so. But, the duo didn't listen and carelessly told her "Karlo jo Karna Hai."
Following that, she took out the phone and captured the faces of these two morons and posted it on the Twitter for the world to see.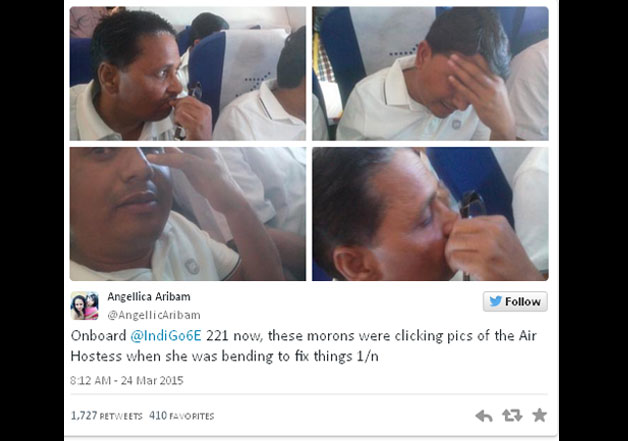 The brave lady narrated the whole incident happening inside the airplane via a series of tweet on her social networking account.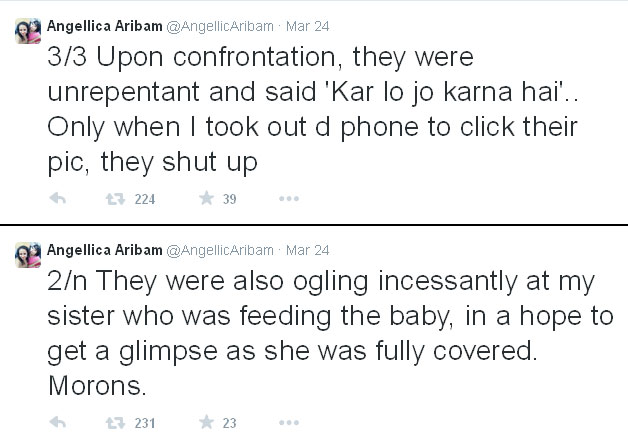 Her stand prompted the airline authorities to take a swift action.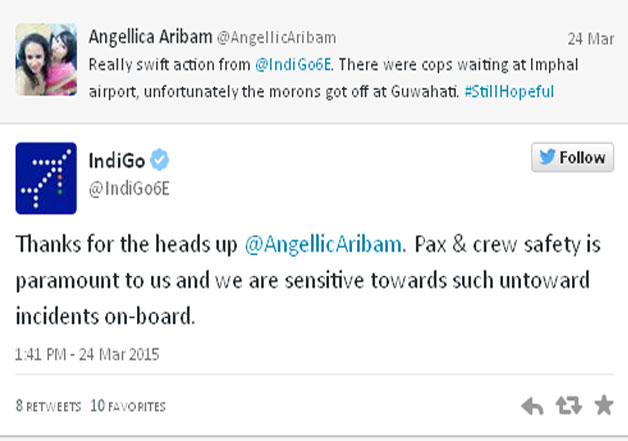 But the saddest part about the incident is the irresponsive and insensitive response of the fellow passengers over what's happening around, as the lady tweeted.

But, nevertheless, her lone stand was enough to shame the two guys who are getting serious back lashing for their act while the lady is appreciated on the social domain.