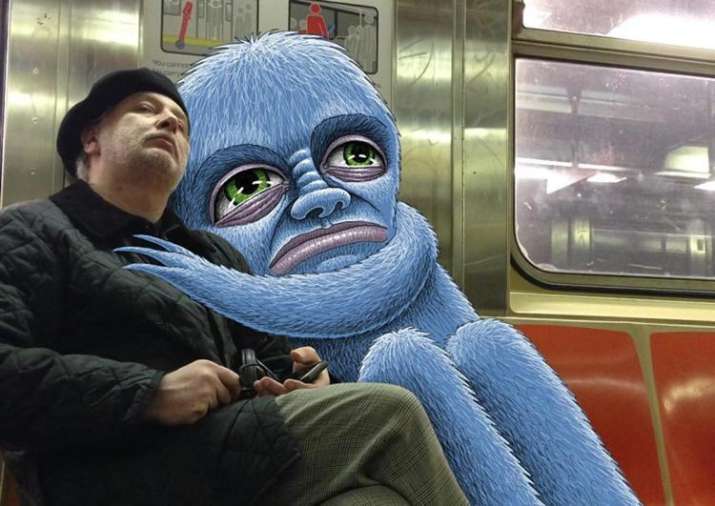 If you stay in Delhi, then using the metro is an indispensable part of your day. No matter how many cars and bikes you own, you have to board a metro once in your life. After all, the Delhi metro is the lifeline of the national capital. It is the lifesaver of thousands of commuters in Delhi NCR. 
From office goers to students, everyone use Delhi Metro to reach their respective destinations. But don't you feel that metro journey sometimes becomes tad boring and dull. But don't worry. There's a friend for you to make your metro journey more interesting and goofy. Didn't get my point? 
Actually, there's a full time software developer and freelance graphic designer, Samar Khan who uses the Delhi metro to commute from work to home and vice versa. What he does to kill his spare time in metro is going to amuse you a lot. He clicks the pictures of random commuters on the metro and give them a goofiest twist with the help of his doodles. 
You can find his Instagram handle with the name MetroDoodle to find some of the hilarious work of this creative mind. He's literally painting the city in red with his extremely good sense of humours and of course, impressive designing skills. 
Aren't they amazing? 
See his artwork here and kill your time in Metro.