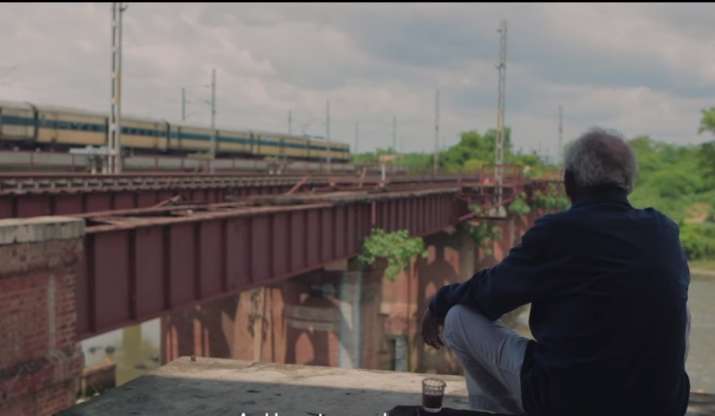 Terribly Tiny Talkies present a short film 'Hind' devoted to Independence Day. It follows the true story of a devout Muslim who lent his home to rebuild a temple. This is a cooked-up story but a true happening from the capital of Uttar Pradesh, Lucknow.  Terribly Tiny Talkies collaborated with United Colours of Benetton to present a heart-warming story of love and religious tolerance 'Hind' in front of you.  
The film revolves around Noorul Hasan, a devout Muslim from Lucknow who lent a part of his own property and all his support to rebuild a temple. In the video, you can see an aged man doing his daily chores. He visits temple to hand over the container of the milk to the priest of the temple, who later offers the milk to the Shiva Linga. Despite being a Muslim, he finds no qualms in serving the people going to temple. Instead, he says the peace people find in temples, is the source of his happiness. And thus, he did what all he can for the temple and continues doing so. 
The film is shot across the beautiful city of Lucknow - Hazratganj, Dada Miyan ki Mazhar, Shani Dev Mandir, Chowk, Imambada, Gomti Ghat, and random roads and bazaars of Lucknow. 
Speaking about the film, Sundeep Chugh, CEO Benetton India says, "Benetton's ethos has been to bring forward opposing social norms and emotions, and further uniting them with a clear message on humanity first. Benetton's campaigns in India paints a similar picture in regards to the brand ideology while highlighting the social causes and knitting the diverse colors of India together."
Also Read: Help us bring little Aadya home
Chintan Ruparel, co-founder and chief creative officer shares how he was struck with the idea of creating this amazing short film. He says, "The idea actually came when the three of us were jamming in office one day - Sharanya Rajgopal (chief writer and creative producer), Sumit Aroraa (director) and me. We were freely exchanging ideas with each other when Sumit stumbled upon this news article. And the simplicity of his story struck us then and there. We thought an idea like this was asking to be made, and we only paid heed."
We really appreciate people like Noorul Hasan who transcend the boundaries of religious bigotry and embrace every single human being as their own. This Independence Day, let's free our souls from the shackles of religious intolerance. 
For more buzz stories, follow our Facebook page