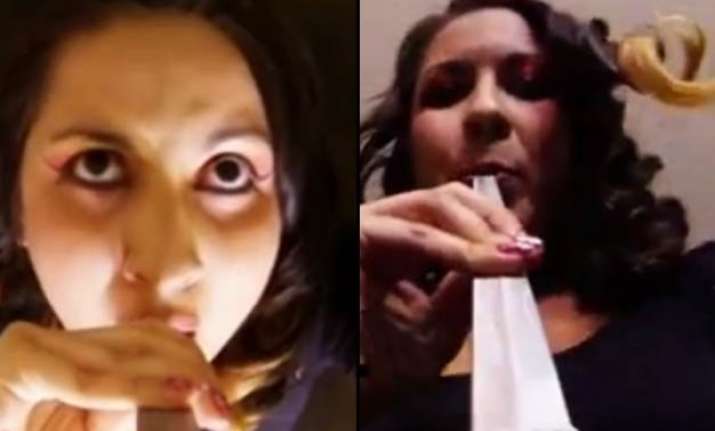 She's 9-months pregnant but her diet is way beyond something that you can imagine and we aren't talking about food here!
For Veronica Hernandez, hobbies never come in way of her pregnancy - by the way she's just weeks away from delivering her baby.
Like all other pregnant mothers she too has been advised to eat for two, but it seems she's taking that way to seriously!
Even in her 9th month, this Dallas woman hasn't yet given up on anything, not even her dangerous hobbies.
In this shocking video, you'll see her slowly devouring a 14-in sword down her throat and into her body!
During an interview, she explained how this all boosts her adrenaline which in fact helps her to deal with pregnancy hues.
Watch as how Veronica gulps down this 14-in blade down her throat in this video by RuptlyTV: