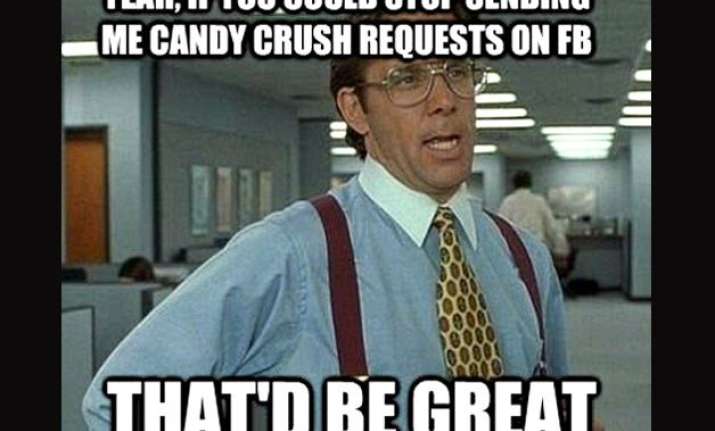 "Candy Crush ki request bhejne walo, janta maaf nahi karegi" how many times have you said this in your head aloud every time you received a Candy Crush request?
Or how many times did you feel like unfriending/blocking a person from your Facebook friends' list just coz they WOULD NOT STOP sending these requests out?
Or how many times have you insulted your friends by putting up a post (even tagging your friends at times)  on FB that clearly describes your 'love' (read extreme dislike) for this oh-so-popular game? Like all the time right? We totally understand that torture. We get it.
Not everyone is a game freak, plus who is even interested to match those colors with the idiotic jellies? Who does that really? Unfortunately, people who do this clearly outnumber the ones who crazily hate this game.
Everyone has this one annoying person, colleague, acquaintance, significant other or a dear friend in their life who just can't do without this stupid game. What's worse? At times, you have to deal with this at home too!
We are sure most of us would have seen our grandparents, moms, uncles , dads, sisters, brothers and aunties stuck to their mobile screens playing this game. Anything you say falls on deaf ears! You would be struggling to have a conversation and all they care about is to finish a freakin level! Darn this game, phew.
If you truly, madly, deeply hate Candy Crush request or anything that is even remotely close to it, you would totally relate with these memes. Check 'em out!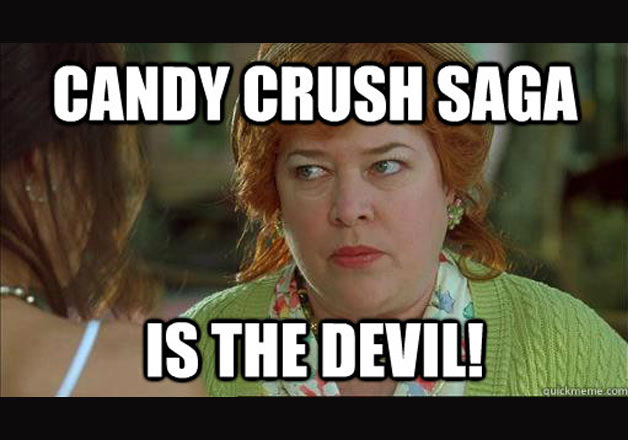 =
Image courtesy: quickmeme.com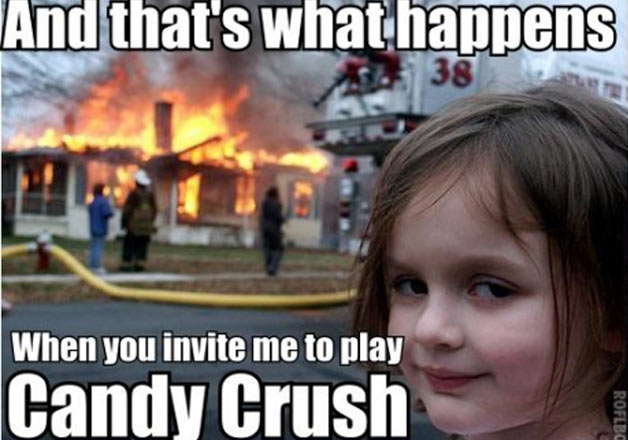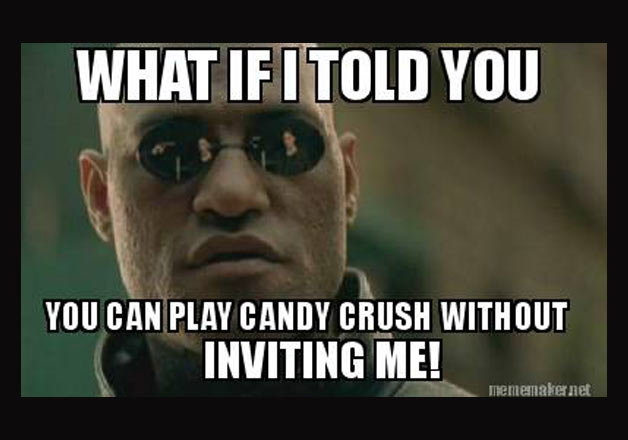 Image courtesy: mememaker.net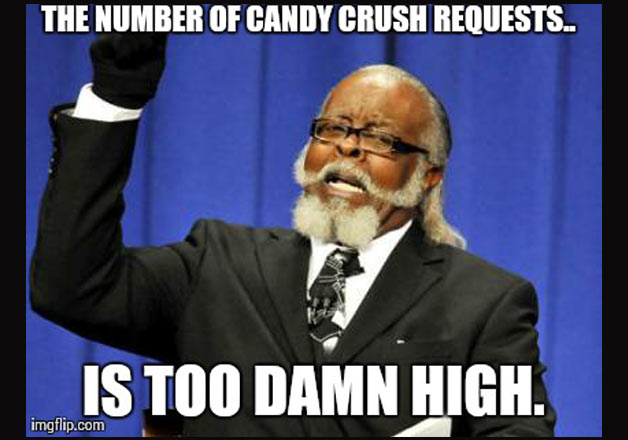 Image courtesy: imgflip.com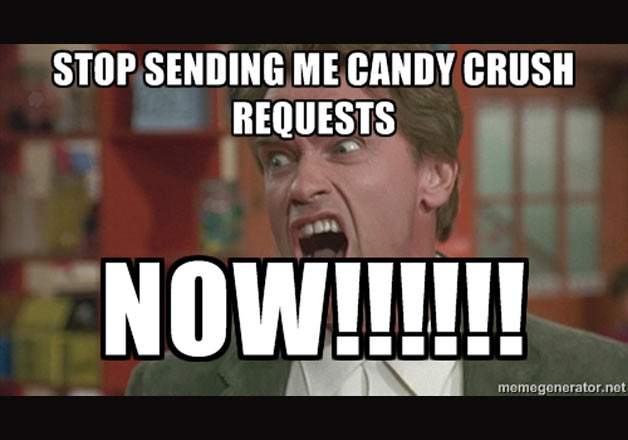 Image courtesy: memegenerator.com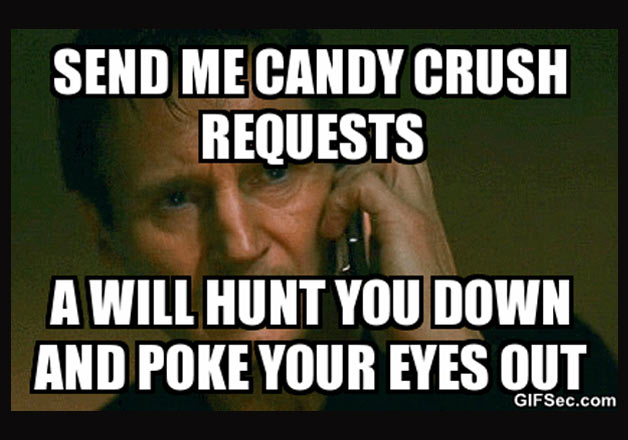 Image courtesy: GIFsec.com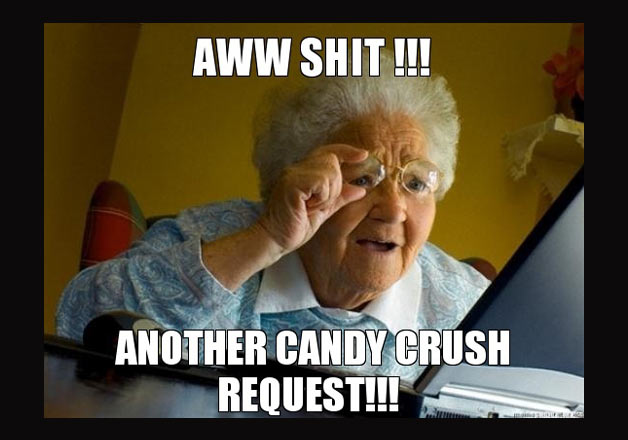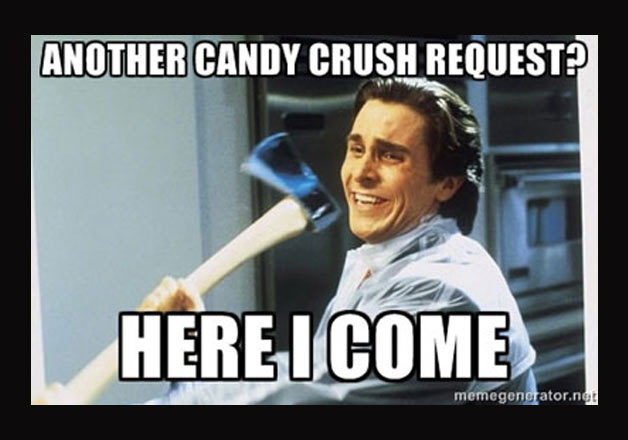 Image courtesy: memegenerator.com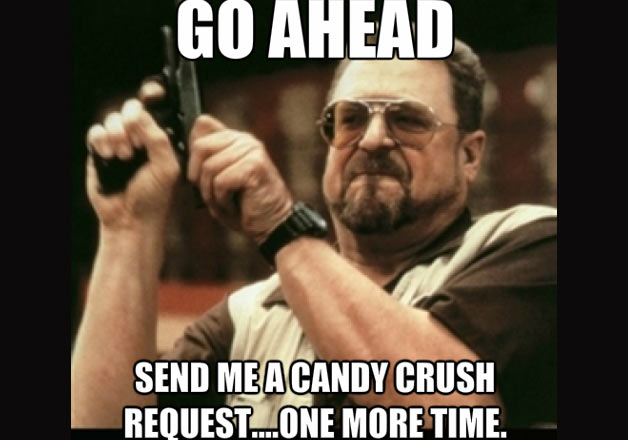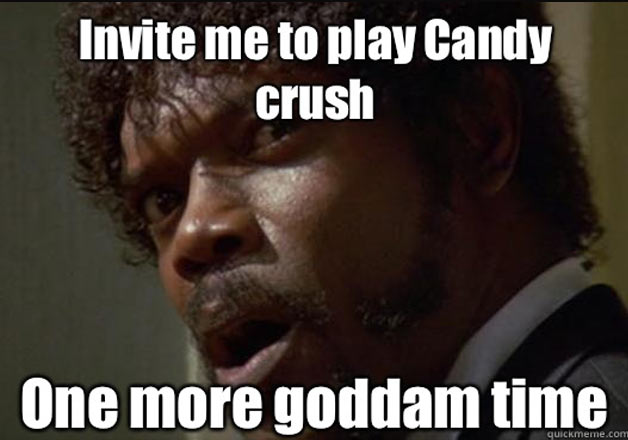 Image courtesy: quickmeme.com
Main Image courtesy: quickmeme.com