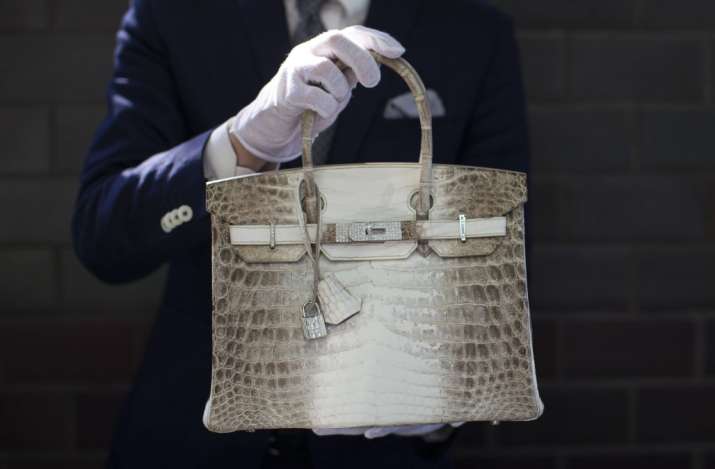 The world is full of bizarre such things that can cost a fortune to people. And with the first look, we have to stress our mind hard to make out what makes this thing cost so bombastically! Likewise, an off-white coloured handbag is officially labelled the costliest handbag in the world. Is it made up of diamonds? Or gold? No, diamond is not something that makes this bad the most luxurious in the world. 
Actually, this Hermes handbag is made up of Himalaya crocodile skin. The vegan couldn't have bought it for the sake of anything. But the lovers of crocodile skin were there at the auction to own this masterpiece. An anonymous buyer brought the Birkin bag made up of crocodile skin at a price of $299,000 at Christie's auction house in Hong Kong. 
It is not the first time that the simple looking things have costed far beyond our reach and imagination. How much would you like to pay for a Macaron? A dollar or two would be enough. But this special macaron can take you breath away, especially with its price. Lalique (yeah that's what they call it) has been labelled as world's most expensive macaron. It will cost you around $9,703 that would be somewhere around 6,50,000 INR! Why on Earth does a macaron cost this much? Actually, this macaron is made up of white tea and decorated with edible gold leaf. But but, this macaron comes with an overnight stay at one of St. Regis Bal Harbour Resort's luxury suites. Isn't it a fair deal?