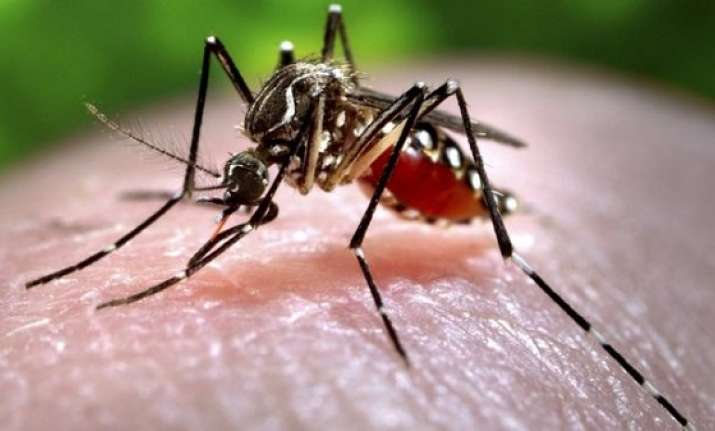 The world is full of bizarre things and yet another out of the ordinary thing happened in Japan where a man is banned from Twitter for posting a picture of a mosquito (okay, a 'dead' mosquito) on his account. It was on August 20, that a man who goes by user name @nemuismywife got bitten by a mosquito while he was watching TV. As likely to be, the man was bugged by the creepy creature. Resultantly, he killed the mosquito and clicked its picture. 
"Where do you get off biting me all over while I'm just trying to relax and watch TV? Die! (Actually, you're already dead)," he tweeted after killing the mosquito and added a picture of a dead insect to the tweet.
Also Read: A special train flagged off in Delhi to kill mosquitoes
He later received a message from Twitter saying that his account had been frozen and cannot be reactivated.
He set up a new Twitter account, @DaydreamMatcha and tweeted: "My previous account was permanently frozen after I said I killed a mosquito. Is this a violation?"
In no time, his tweet became a sensation on the internet. His angry tweet was retweeted more than 31,000 times and liked more than 27,000 Twitter users.
Tweeting abuse can get a user banned from the platform but Twitter's decision to ban @nemuismywife has attracted ridicule on social media. Twitter has rolled out a number of new measures to curb online abuse and harassment on its platform. 
According to US Business Magazine, Forbes, it was reported that Twitter launched an algorithm to detect abusive content on the micro-blogging website. It can look up for offensive behaviour and words in the tweet. But killing a mosquito has never crossed our mind as an animal abuse. Be careful the next time you tweet! 
(With IANS Inputs)
For more Buzz stories, follow our Facebook Page.