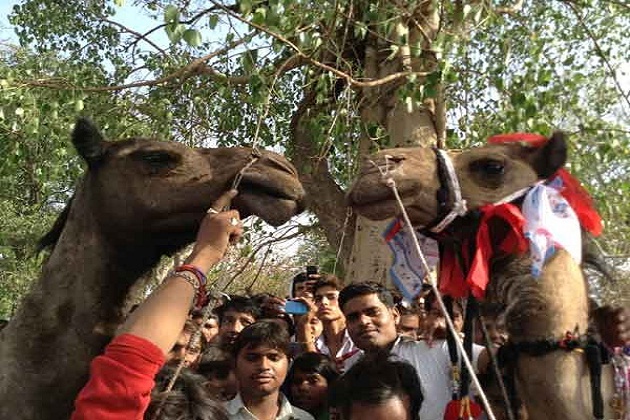 Shivpuri: In an extra-ordinary and bizarre wedding, a camel couple were married off in Madhya Pradesh's Shivpuri district.
Around 7,000 people participated in the wedding of she-camel Kallo and he-camel Gopal. The marriage party arrived from Rajasthan. Special wedding cards were distributed to invite the guests and invites were also sent on Facebook and WhatsApp.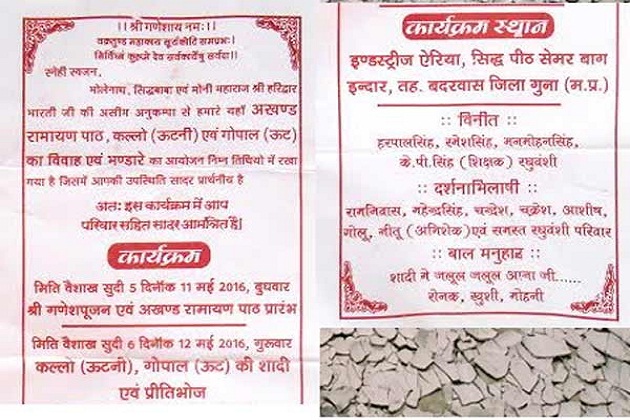 Wedding card
Naresh Raghuvanshi distributed about a thousand invitation cards for the two-day Hindu wedding ceremony complete with 'phere' — the seven rounds of a peepal tree, a variation of the ritual for Hindus in which the bride and groom together walk around a sacred fire seven times.
The ceremony, which took place at Raghuvanshi's farmhouse in Indar area of Shivpuri, began with Ganesh Pujan and concluded the next day with a grand feast for several hundred people, said Kallo's owner who acted as her 'father'.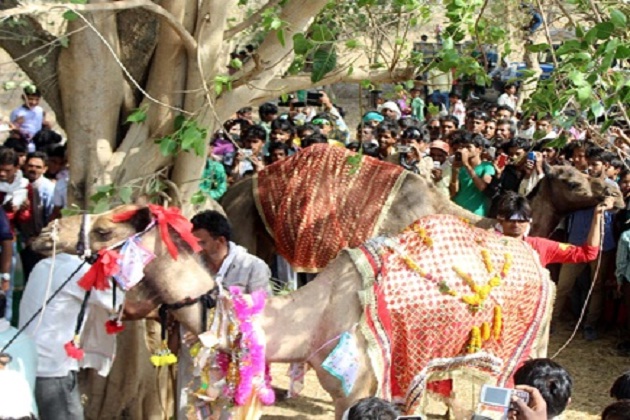 kallo and gopal getting married
Laxman Singh gathered an entire 'baraat' or wedding party to accompany groom Gopal to the bride's place.
There was much dancing along the route, not to mention giving of gifts to the wedding party upon arrival at Kallo's place.
Raghuvanshi says he has always treated Kallo as one of his children.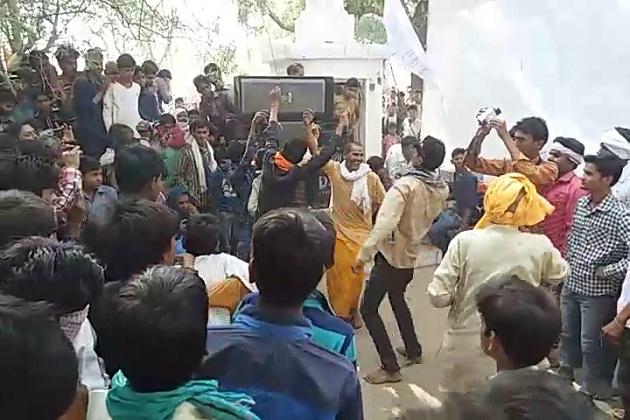 Throng celebrating marriage of camel
He is not going to part with her after her marriage for Laxman Singh agreed to let Gopal stay at Kallo's place as a 'ghar-jamai' or a live-in son-in-law.
Raghuvanshi spent lakhs of rupees on the wedding and also gifted Rs 50,000 cash to Gopal's owner.
(With IANS inputs)