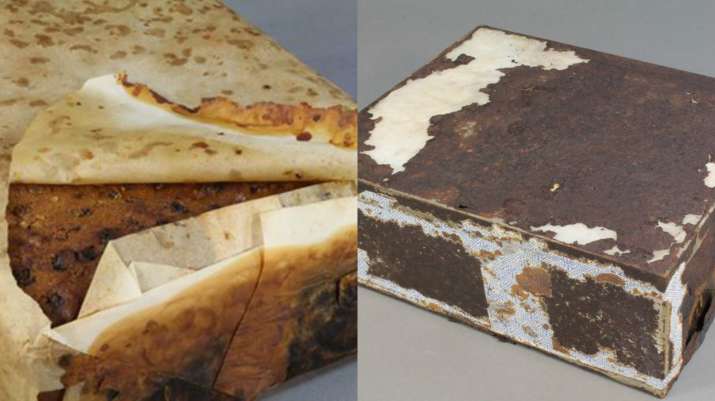 Indestructible or great staying power, any of these two terms can be used to define this 106-year-old fruitcake that has been found in Antarctica. Conservators associated with the New Zealand-based Antarctic Heritage Trust  found this century old dessert in the oldest building of the continent, a hut on Cape Adare. Believed to be from the Scott expedition, the fruitcake looked and smelled (almost) edible. 
When found, the cake was wrapped in paper and encased in rusted tin box. Seeing the condition of box, one could have never imagined that the cake will emerged to be fresh. Manufactured by the British confectionary company, Huntley & Palmers, the cake was carried by British explorer Robert Falcon Scott and his team during their 1910-1913 Terra Nova expedition. The Northern party which took shelter in Cape Adare hut might have left this behind. Though Scott and his four members crew successfully reached the South Pole in 1912, however, they lost their lives while returning to their expedition base.
"Living and working in Antarctica tends to lead to a craving for high-fat, high-sugar food, and fruitcake fits the bill nicely, not to mention going very well with a cup of tea," Lizzie Meek, conservation manager for artefacts at the trust told National Geographic.
The cake and other artefacts have been returned to their original locations within the huts after restoration. Bearing such a fragile environment is not an easy task. We have to say this cake survived against all odds.