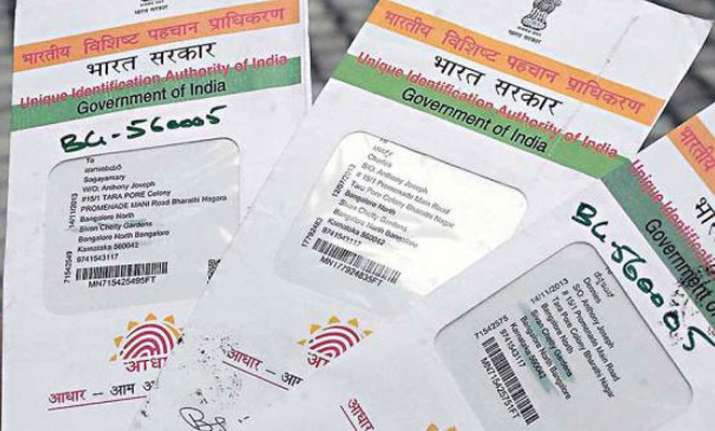 Even as the government and banks are on an overdrive to push people to link their bank accounts with the Aadhaar, the Reserve Bank of India (RBI) has said that it has issued no direction to banks in this regard. 
In a notification dated June 1, 2017, the government had asked bank account holders to provide Aadhaar details by December 31 failing which their accounts would be declared inoperable. 
However, the RBI issued no direction to banks in this regard, the central bank said in response to an RTI query filed by business news portal MoneyLife.
In response to the RTI query, the central bank said it "has not issued any instruction so far regarding mandatory liking of Aadhaar number with bank accounts."
The central bank was responding to a specific query made by the news portal for availing copy of the file along with file notings regarding mandatory linking of Aadhaar number with bank accounts.
The government has made quoting of biometric identity number Aadhaar issued by the Unique Identification Authority of India (UIDAI) mandatory for opening of bank accounts as well as for any financial transaction of Rs 50,000 and above, besides asking existing bank account holders to furnish the Aadhaar number. The notification by the revenue department was issued following an amendment in the Prevention of Money- laundering (Maintenance of Records) Rules, 2005.
The RTI query also explicitly asked if the RBI had taken permission from the Supreme Court for mandatory linking of bank accounts with Aadhaar. The apex bank said it has not filed any petition before the SC.