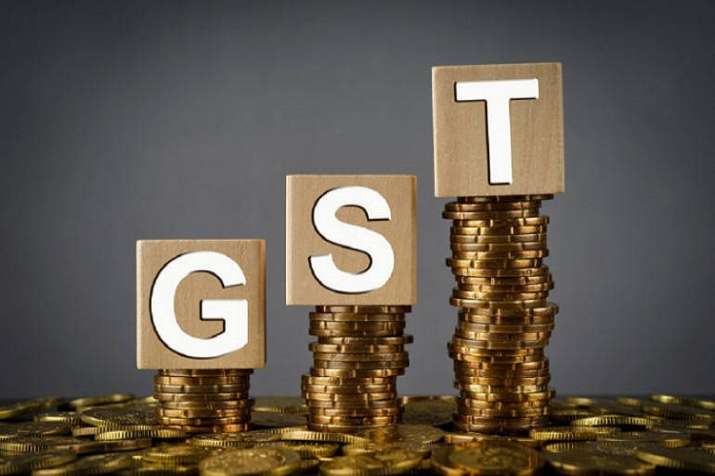 In a major relief for common man, the GST Council on Saturday slashed rates on a wide-range of daily-use products including television, refrigerators, perfumes, and cosmetics. The council also decided to exempt sanitary napkins from the ambit of the Goods and Services Tax, or the GST. The new GST rate cuts will come to effect from July 27.
Here is the list of items that will become cheaper:
I. Items exempted from GST
- Sanitary pads
- Deities made of stone, marble or wood
- Raakhis, without any precious metals
- Raw material used in brooms
- Commemorative coins circulated by the RBI or government
- Saal leaves
- Fortified milk
II. GST slashed from 12 per cent to 5 per cent
- Handloom dari
- Fertiliser grade phosphoric acid
III. GST slashed from 28 per cent to  18 per cent
- Lithium-ion batteries
- Vaccum cleaners
- Food grinders, mixers
- Shavers, hair clippers
- Storage water heaters
- Electric smoothing irons
- Water cooler
- Ice cream freezer
- Refrigerators
- Hand dryers
- Cosmetics
- Perfumes, Scent
- Paint, Varnishes
- TVs up to 68 centimetres
-  Video games
IV. GST slashed from 18% to 12%
- Handbags including pouches and purches, jewellery box
- Wooden frames for painting, photographs, mirrors etc
- Art ware of cork
- Stone art ware, stone inlay work
- Ornamental framed mirrors
- Glass statues (other than those of crystal)
- Glass art ware (including pot, jars, cask, vase)
- Art ware of brass,copper/copperalloys, electroplated with nickel/silver
- Aluminium art ware
- Handcrafted lamps
_ Bamboo flooring
V.  GST slashed to 5 per cent
- Ethanol
- Footwear costing up to Rs 1000
- Solid bio furl fabrics
- Chenille fabrics
- Handloom dari
- Phosphoric acid (fertilizer grade only)
- Knitted cap having retail sale value not exceeding Rs 1000
- Handmade carpets and other handmade textile floor coverings
- Handmade lace
- Hand-woven tapestries
- Hand-made braids 
- Toran
VI. Other key changes
- GST on ethanol sold to oil companies for blending with petrol and diesel reduced to 5 per cent from 18 per cent earlier.
- GST on imported urea reduced to 5 per cent.
- GST on e-books reduced to 5 per cent from 18 per cent.
WATCH VIDEO: