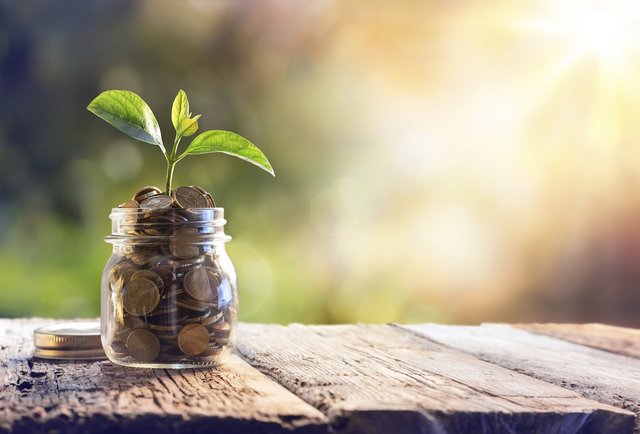 Have you decided to make a living through your passion? Hats off to you! It takes a lot of courage and dedication to become a musician or dancer or a performing artist, especially in a place like India where art is seen as a source of livelihood by a very small portion of the population. It is so amazing that you make money by creating something unique instead of going to a regular '9 to 5' job.
While you are following your dream and passion of promoting the arts, you may not have job security. This could sometimes get you stressed or worried especially when you think of financial security. However, you do not have to fret about it if you are financially disciplined and prepared for bad days.
You may be stressed that you would not earn enough money by performing live or by selling your music. You may wonder if you will have enough money for handling medical emergencies or for retiring. These are some of the common doubts that cross the minds of musicians, dancers, theatre actors, sound engineers, or any other performing artist. You can tackle such issues by taking a little bit of your time to make financial plans.
Simple Tips to be Financially Smart as an Artist
Create a budget: When you make a budget, you will become financially literate and you will also be aware of your funds. You will know how much you have and how to distribute your money between your personal/family needs and artistic needs. If you are a dancer, you will need funds to hold classes and to attend classes to develop your techniques or learn new techniques. Keeping such aspects in mind, you will have to fix your budget for becoming a better artist every day.
Clear off your debts on time: Imagine you are a musician and you had applied for a personal loan to buy new musical equipment to enhance your studio and improve your recording process. You need to make sure you pay all your equated monthly installments (EMIs) for this loan and be free of debts. While living as a musician or any other performing artist, you will typically have a tight budget. In such a condition, you need to avoid taking a loan or using a credit card for less important needs.
Identify your financial struggles: As a performing artist, you may be unsure of your financial growth. You may think you are investing a major portion of your income on products required for honing your skills for your passion. The first step to getting a clarity about your finances is to identify your monetary hardships and then take necessary measures to fix them.
Buy insurance at the right time: You may have a small budget when you have transformed your passion into your source of livelihood. However, you need to make sure you invest your funds in basic insurance. You can apply for a life insurance policy by paying low premiums nowadays. This will protect you and your dependents from any unfortunate event. Moreover, many life insurance plans help in building your funds proficiently.
Try out new and assorted revenue streams: As a musician, you may think that performing live and selling your music records are the only sources of earning revenues. You can try out various other methods related to your passion in order to make more money. You could start selling your music online and make money. You could also start taking classes at art and performing centres that will give you additional income. In today's digital era, teaching music or dance online is a big thing that will let you earn extensively. This way, you do not have to deviate from your profession to make more money. When you earn more, you can save more for the future.
Be prepared for emergency medical expenses: Taking care of one's health is a necessity. Medical treatment and hospitalisation expenses are increasingly getting expensive by the day. Hence, it is important that you take a health insurance plan to handle high medical expenses when you or your loved ones get hospitalised. You wouldn't want to spend money out of your own pocket when you see the super-high hospital bills. It is better to pay a small monthly premium than having to pay a very big amount after treatment.
Insure your vehicle: Do you have a motorcycle that you use to commute to your music class on a daily basis? You need to make sure that you apply for two-wheeler insurance to get expenses reimbursed in case you meet with an accident at any point in time.
The same applies to cars, be it a sedan, a hatchback or an SUV. You can take a car insurance policy to protect yourself and your car from damages.
All you need to remember is, stay away from unnecessary spending, choose needs over wants, invest in suitable types of financial instruments, and enhance your artistic skills with practice and innovation. These pointers will help you go a long way in your creative career!