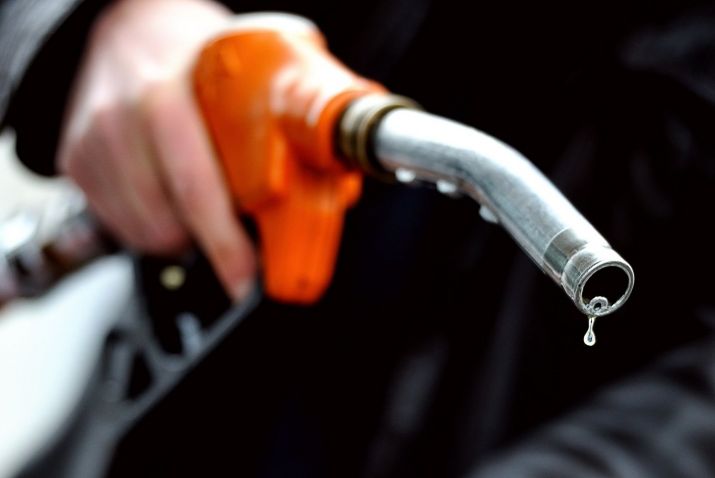 Fuel prices continued to surge on Saturday. The petrol and diesel prices in Delhi were hiked by 18 paise/litre and 29 paise/litre respectively. The revised rates of petrol and diesel in Delhi stood at Rs 82.66/litre and Rs 75.19/litre respectively.
On the other hand, fuel prices surged in Mumbai too. The revised rates of petrol and diesel in Mumbai as of Saturday stood at Rs 88.12/litre (increase by 18 paise/litre) and Rs 78.82/litre (increase by 31 paise/litre) respectively.
Earlier on Friday, Petrol rates weren increased by 12 paise per litre  taking its price to Rs 82.48 per litre in Delhi while a litre of petrol is retailing at Rs 87.94 in Mumbai. Similarly, the price of petrol is almost close to Rs 88 per litre in Hyderabad.  
On the other hand, diesel prices were increased by approximately 27-28 paise, taking the price of a litre of petrol in the national capital to Rs 72.65. In Mumbai, a litre of petrol would cost citizens Rs 78.51. However, the rates are the steepest in Hyderabad (Rs 81.47 per litre), Bhubaneshwar (Rs 80.34 per litre), Trivandrum (Rs 79.86 per litre), Chennai (Rs 79.20 per litre) and Patna (Rs 77.66 per litre).  
Among other major cities, diesel was retailing in Kolkata at Rs 76.75 per litre and Rs 75.29 per litre in Bengaluru.  
The incessant rise in fuel prices observed across the country seems to be rapidly negating the one-time excise duty relief rolled out by the government. It clearly seems that a one-time reduction in rates is not serving the purpose of stabilising fuel prices.  
The fuel prices started increasing almost on a daily basis since mid-August. The petrol and diesel prices had gone up by nearly Rs 6 per litre before the Centre announced announced a cut last week.
The central government on October 4 had announced a reduction of Rs 2.50 per litre on both diesel and petrol. Following the suit, several states also announced a price cut in fuel prices.
The government has blamed the rising global crude oil prices for the hike in petrol and diesel prices domestically. The price of Brent crude oil crossed $ 85 per barrel last week. However, the price has come down now and the crude oil is selling at around $ 81 per barrel.
Prime Minister Narendra Modi is expected to meet with oil ministry officials on Saturday to discuss future measures to find an alternative solution to increasing fuel prices across the country.