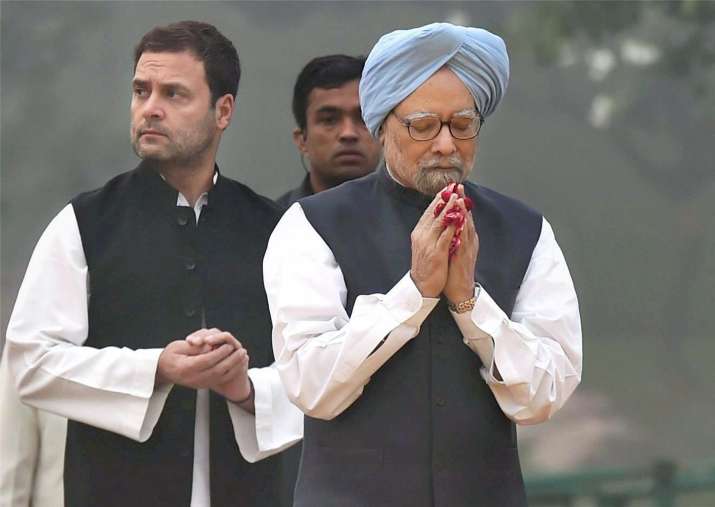 On the eve of one year of demonetisation, economist and former Prime Minister Manmohan Singh has come down hard on the central government, saying that its November 8 decision to extinguish nine-tenths of the value of currency in circulation was an 'ill-conceived policy decision".
In a column titled 'Lessons from demonetisation: The vitality of institutions' published in the Mint today, Singh said that "contrary to belief, demonetisation was not a case of a "good idea, bad execution", but a fundamentally flawed idea".
"One year later, it is well established that the reckless decision caused enormous damage. Not just economic but social, institutional and reputational damage," Singh writes.
The former PM, who has been critical of demonetisation on earlier occasions as well, pointed to the slowing of GDP growth and deterioration of other economic indicators. While holding the precise estimate of the "negative impact" of demonetisation as "inestimable and unimportant", Singh said that the "current economic slowdown triggered by a liquidity shock due to demonetisation was needless and entirely self-inflicted."
The shock, he said, may be temporary in nature but "can have a lasting damage on the weaker sections of our society and industry."
Delving into the social impact of demonetisation, Singh invoked Mahatma Gandhi and said that his advice "to recall the face of the poorest and the weakest" while contemplating policy decisions was evidently not heeded in the decision to demonetise India's currency.
"That demonetisation inflicted tremendous suffering on the weaker sections of our society is now indisputable. That the demonetisation idea was whimsical is well established. It is then only appropriate that the Prime Minister now graciously accept this monumental blunder and seek support from all to rebuild our economy for the larger good of the nation and her youth."
Singh further said that there was a genuine risk of chasing wrong priorities for our nation in "a quest to construct a facade of justification for the demonetisation decision".
"I am afraid that a pretentious pursuit of a 'less cash economy' to justify a fundamentally flawed act neither recognises nor solves these twin economic challenges (employment and equality)," Singh wrote in his column for Mint.
Besides the economic damage, the former PM also expressed deep concern over what he termed as "a creeping culture of erosion of institutions and their credibility".
India's rise, he said, has been built on the edifice of strong institutions, conceived, built and nurtured by our founding fathers and subsequent leaders.
Lauding institutions like Parliament, courts, Election Commission, CBI, and the Reserve Bank of India, among others as the bedrock of India's steep ascent in the global stage, Singh said that any "attack on an institution's independence or credibility is a direct attack on the nation and her citizens".
In the same vein, Singh termed the demonetisation decision "an impingement on RBI's institutional authority".
"It is quite likely that RBI was not given a chance to exercise judgement or opine in the decision to demonetise currency. I am not insinuating complicity but am merely highlighting the importance of institutions to act as checks and balances to executive power," he wrote.
"I sincerely hope demonetisation was just an economic blunder and not a harbinger of institutional erosion. Overriding institutions, circumventing consensus, and haste are what made the demonetisation decision possible."