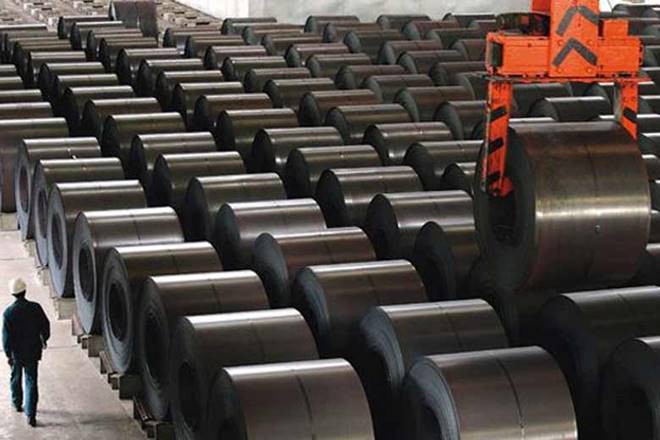 Shares of debt-ridden Bhushan Steel gained as much as 20 per cent on Monday amid buzz over world's largest steel producer ArcelorMittal expressing interest to acquire the company. Bhushan Steel shares rallied to the day's high of Rs 69.70, up Rs 11.60 or 19.97 per cent.
The shares gained after a media report indicated that the global steel giant had evinced interest in buying the stressed company.
"ArcelorMittal, the world's largest steel company, has joined the bidding race for stressed steel assets in the country by expressing interest to acquire Bhushan Steel," The Economic Times reported.
"LN Mittal-led ArcelorMittal has submitted an expression of interest (EoI) for Bhushan Steel, which has been referred to National Company Law Tribunal (NCLT) under Insolvency and Bankruptcy Code," the report added.
With a combined debt of Rs. 42,000 crore to lender banks, Bhushan Steel is the biggest entity to have been admitted to insolvency proceedings in July this year, followed by Essar Steel.
Bhushan Steel has a significant presence in auto steel categories with a 5.6-million tonne integrated steel unit, including a cold rolled facility, in Odisha.
Bhushan Steel's capacity stands at 5.6 million tonnes, and a debt of Rs 44,478 crore. ArcelorMittal sees an opportunity to gain a foothold in the Indian steel industry which is available at reasonable price.
The NCLT action against Bhushan Steel comes amid cheaper imports and global overcapacity hampering the profitability of Indian steel companies. Five of the 12 companies to be referred by the Reserve Bank of India to the National Company Law Tribunal for insolvency proceedings originally are steel companies.
While Bhushan Steel has loan defaults totaling Rs 44,478 crore, Essar Steel owes Rs 37,284 crore and Electrosteel Steels, Rs 10,273.6 crore to banks. These three are among the 12 accounts identified by RBI and constitute a quarter of the over Rs 8 lakh-crore of Non Performing Assets.