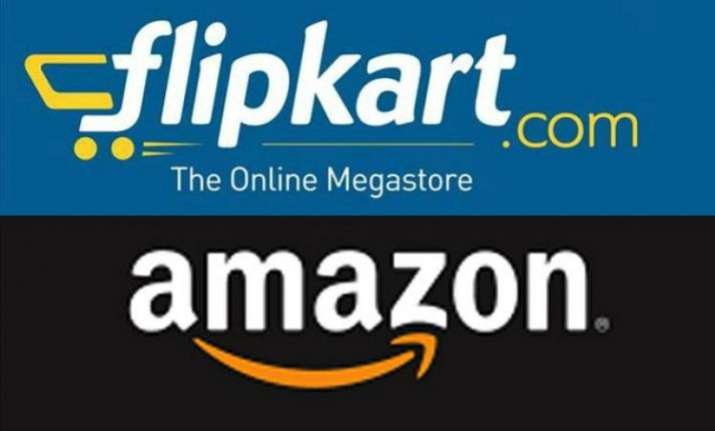 Amazon.com Inc may bring up a rival offer to buy India's largest e-commerce firm Flipkart, which is already said to be in tie-up talks with Walmart Inc, according to media reports. 
However, the reports further suggested that possibilities of a deal with Amazon were low, as Flipkart is already in advanced talks with Walmart. 
Also, any such deal could lead to monopoly concerns as Flipkart and Amazon dominate India's e-commerce market, Reuters quoted a person familiar to the development as saying. 
It is reported that Walmart is already in talks to purchase a stake of more than 40 per cent in Flipkart. A deal will give the latter access to an e-commerce market that Morgan Stanley estimated to be worth $200 billion (approx. Rs 13 lakh crore) in the next ten years. 
If the deal is worked out, it will pose a direct challenge to Amazon in Asia's third largest economy. Also, with the deal, Flipkart could reportedly be valued at $21 billion. 
Existing investors in Flipkart also include U.S. hedge fund Tiger Global Management, China's Tencent Holdings Ltd, online marketplace eBay Inc and software giant Microsoft Corp.
Launched in 2007, Flipkart has, so far, raised more than $6 billion. The firm controls nearly 40 per cent of India's online retail market, ahead of Amazon.