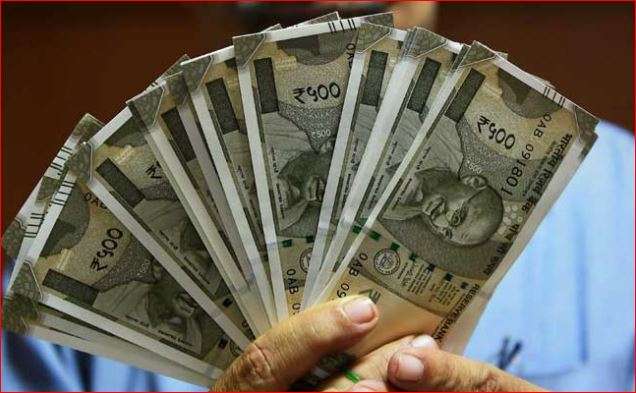 Who will win the Iron Throne? Will Raj ever find love? If these are the questions that keep you awake at night, you probably are a sucker for TV shows. You might be tired of your parents or your friends constantly asking you to 'Grow Up' and 'Stop Wasting Time' watching these shows. You can gladly tell these people that they are wrong as you are not wasting your time watching TV shows. Instead, you are going through a learning experience by watching episode after episode of these shows. 
Your favourite TV shows not only make you laugh or teach you how to rule a kingdom, but they can also help you to learn important life lessons and understand how you can manage your money better.  
Here are 6 amazing money management lessons from your favourite TV shows:
1. Pay all your debts (Game of thrones) – If there is anything that you can learn from the Lannisters, it is that you should always clear all your debts.  Although their moral compass may not be pointed at the right direction, they surely know how to be the ideal borrowers as they always pay off their debts. So, if you have credit card bills, home loan payments or any other pending debts, you should pay them off in full and be debt-free. You may not get to claim the 'Iron Throne' but you can surely avoid being chased by debt collectors.
2. Get a good health insurance plan (Breaking Bad) – If you are diagnosed with a life threatening disease like Cancer, you should have a comprehensive health insurance plan that can help you take care of your medical expenses.  Walter White has taught us that if we don't have the right health insurance plan, we might have to try drastic measures to earn more money and pay for our treatment in case we are faced with a severe disease. Remember, becoming a Drug Lord is not really a viable option for everyone.
3. Never forget to save money (Friends) –Joey starts earning a lot of money after getting a part in the TV show 'Days of our Lives'. But he does not save any of that money and instead spends most of it on getting a lavish apartment, a weird statue of a dog and other such excesses. When he loses his part in the show he can no longer afford such luxury and has to move back in with Chandler due to being broke. Thus, the moral of the story is that you should always save some money for a rainy day. Like Chandler, your friends might also try to help you out but life is not a Sitcom and you might not always be as lucky as Joey. 
4. Don't misuse your credit cards (How I Met Your Mother) – If you cannot afford to pay your credit card bills, do not go on a shopping spree with your credit card. You can try putting your bills in your 'Box of Shame' like Lily but that is not going to help. As adorable as she might be, she sure doesn't know how to manage her credit card expenses and always ends up spending more than she should. You should try to avoid overspending with your card as it can get you into a quagmire of financial troubles.
5. Do not hide extra cash at home (The Big Bang Theory) – Dr Sheldon Cooper is a brilliant man with an IQ that is higher than that of Professor Stephen Hawking but despite that he doesn't know how to manage his money. He hides his extra cash in not-so-secret places in his apartment and that is never a good idea. If you have some extra money like Sheldon does, you can invest the same in a recurring deposit or a fixed deposit account and earn interest in the process. You can also decide to invest your money on a term insurance plan to avail tax benefits and secure the future of your loved ones. Hiding extra cash under your mattress or in a snake can is never really a good solution. 
6. Diversify your investment portfolio (Narcos) - Pablo Escobar, the notorious Columbian drug lord was one of the richest man in the world. However, he did not know how to handle his ill-gotten wealth. He would hide cash by digging holes in the ground and spend it on things that were useless to him. In the end his wealth could not sustain his needs. The lesson here is to diversify your investment portfolio. If you have excess cash, you can invest on mutual funds, life insurance, stocks, real estate purchases and various other financial instruments to maximize returns. 
(This is a sponsored article. The opinions expressed in this article do not necessarily reflect the official policy or position of India TV Web Editorial Desk)