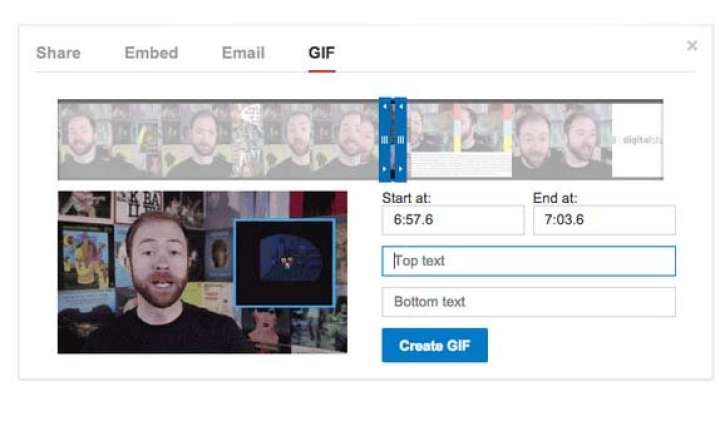 New Delhi: Google has started testing a gif-maker on YouTube, which will allow users to create six-second animated gif images out of videos.
The YouTube the gif-making option can be found under the share section, alongside share, embed, and email. It allows users to select contiguous segments of videos up to six seconds in length, which they can chop out and turn into a GIF. You can even overlay text (122 characters each, limited to three lines), on to the images, instantly creating memes.
Users can share the gif created by YouTube via a direct link (with a youtube.com domain) to the image, or, with an embed that can be used on other sites or comments sections.
 
When GIFs are created, YouTube even gives you both a direct link to the file or a YouTube-style embed code – as well as a plethora of sharing links.