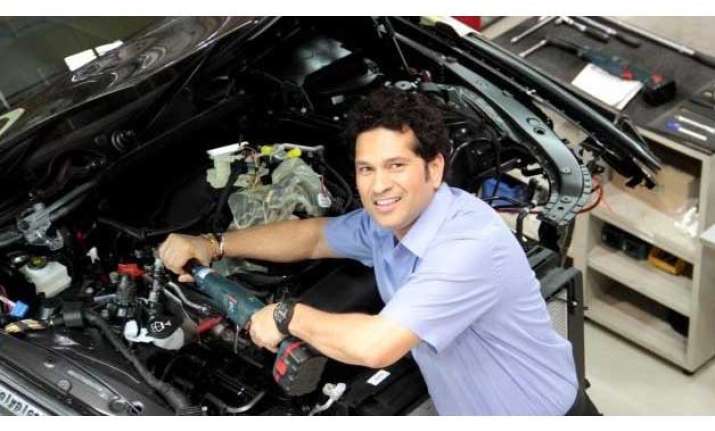 While visiting the manufacturing facility of German luxury car maker BMW situated about 55kms from Chennai at Mahindra World City, Singaperumalkoil, batting legend Sachin Tendulkar helped by the engineers at German-headquartered BMW's Chennai plant tried his hands in assembling a luxury car.
The BMW 5 series car with the engine and transmission fixed by Tendulkar will probably be the 'single car edition' or 'Sachin edition' rolled out by a car maker.
"As a child I always dreamt of owning and driving a BMW car," Tendulkar said.