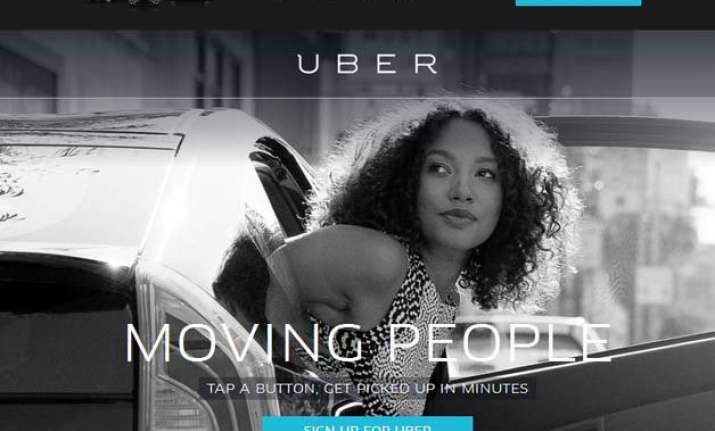 New Delhi: US taxi-hailing app maker Uber has restarted services in the national capital and is hiring only police cleared drivers while it seeks a licence as radio taxi operator.
Uber said it is "back to serve you, Delhi".
Commuters can book a cab through its apps, company officials said.
Over a month after its three apps were banned following rape of a 26-year old executive by one of its drivers, Uber is significantly changing its business model and on January 21 applied to be licensed under a programme that requires operators to install satellite tracking devices and use a central control room.
Uber had till now insisted that it was a technology service connecting drivers with potential riders and not a taxi company.
In a statement, the San Francisco-based company said it will hire drivers who had their background checked by police within six weeks before their applications.
Also, it would conduct independent background checks for all of its drivers as well as review vehicle documentation to ensure rider safety.
Besides, additional safety features such as an in-app emergency button and a dedicated incident-response team nationwide would be set up.
The decision, it said, reflected its "commitment to providing riders with more options for safe and reliable transportation, including the ability to request a radio taxi on-demand."
Uber was barred from operating in the national capital after a 26-year-old executive was allegedly raped by a driver of the taxi hired by her using the firm's app on December 6.
India is Uber's largest market outside the US.
Radio cabs firms must have a fleet of 200 vehicles, a 24 hour call centre and panic buttons in their vehicles.
"As we resume operations in Delhi, we are only allowing driver-partners who have undergone re-verification of their police clearance in the last six weeks to get back on the platform," Uber said. "For an additional layer of screening, we are implementing independent background checks on all driver partners, plus vehicle documentation reviews."