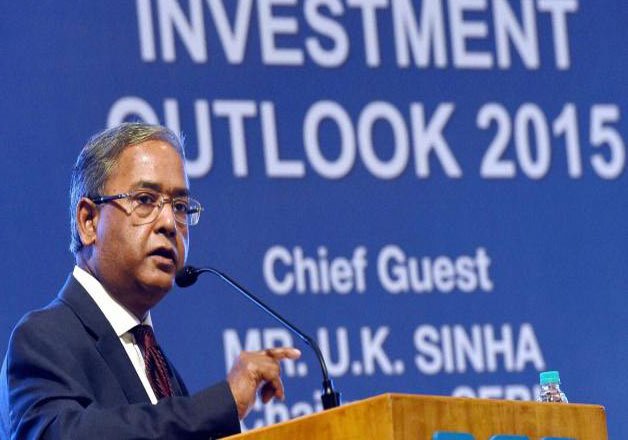 New Delhi: The government said U.K. Sinha will continue to lead India's capital and commodities market regulator for one more year. Sinha's term is extended as the chairman of Securities and Exchange Board of India (Sebi) till March 01, 2017.
The Bihar-cadre IAS officer has become the second-longest serving chief in Sebi's over two-decade history after DR Mehta. Sinha took over as Sebi chairman in 2011 and was given a two-year extension, which was supposed to end on February 17.
Sinha's extension was approved by the appointments committee of the cabinet, which was headed by Prime Minister Narendra Modi. The government was searching for Sinha's replacement for a while. It shortlisted four candidates from over 50 applicants. The shortlisted candidates included State Bank of India chief Arundhati Bhattacharya, former Forward Markets Commission chairman Ramesh Abhishek, Thomas Mathew, additional secretary in Rashtrapati Bhavan and Sebi whole-time member Rajeev Kumar Agarwal. 
During Sinha's tenure, Sebi has been given additional powers, which includes the ability to conduct search and seizure operations and calling for call data records. In September 2015, Sebi was merged with the FMC to bring the commodity markets under its range.
"It is a wise decision taken by the government to maintain continuity at a time when the market is under turmoil due to the global factors. The only downside is that the announcement should have been made long time back to avoid unnecessary speculation," said J.N. Gupta, co-founder and managing director at proxy advisory firm SeS Governance.