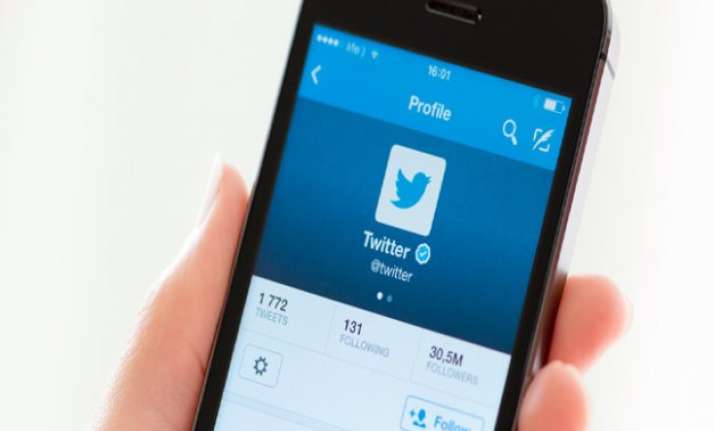 New York: As the micro-blogging website prepares to tackle terror-related tweets, online activists now claim that in the bid to stop Islamic State (IS) from using its platform to spread its hate agenda and recruits new members, Twitter has been shutting down accounts of those who actually report terrorism.
A hacker with Anonymous - a global network of activists and "hacktivists" - has now made such claims after Twitter suspended 125,000 accounts for "threatening or promoting terrorist acts, primarily related to IS", the Epoch Times reported.
"You do realise if we all stopped reporting terrorist accounts and graphic images, Twitter would be flooded with terrorists," WauchulaGhost, an anti-terrorist hacker with Anonymous, was quoted as saying.
The Twitter account of WauchulaGhost was temporarily suspended in February this year and he is still not sure what happened to prompt the suspension or ensure its reinstatement.
"I never received an email from Twitter," he was quoted as saying.
In a lawsuit filed against Twitter, a Florida-based woman Tamara Fields had alleged that the micro-blogging site breached the US anti-terrorism act by "spreading extremist propaganda," which led to the killing of her husband in Jordan in a terror attack.
Twitter then announced that since mid-2015, it suspended 125,000 accounts for "threatening or promoting terrorist acts, primarily related to ISIS."
"Like most people around the world, we are horrified by the atrocities perpetrated by extremist groups. We condemn the use of Twitter to promote terrorism and the Twitter Rules make it clear that this type of behaviour, or any violent threat, is not permitted on our service," Twitter said in a blog post.
However, the "hacktivists" claim they are being targeted by Twitter which recently strengthened its rules regarding online harassment.
According to the Epoch Times report, several hackers' accounts have been suspended, including some of the main #OpISIS accounts, with the handles being taken down one-by-one or in groups.
The campaign #OpISIS is run by Anonymous to identify and report online terrorist activities.
According to a latest study by the US-based Brookings Institution, IS supporters may be operating over 46,000 active Twitter accounts.
The report found that Twitter and Facebook are the two main platforms used by IS supporters to spread their propaganda.
Baffled by a severe crackdown on its social media accounts in recent past, a self-styled hacking division of terrorist group Islamic State (IS) recently issued a video that threatens Facebook and Twitter CEOs with dire consequences if the