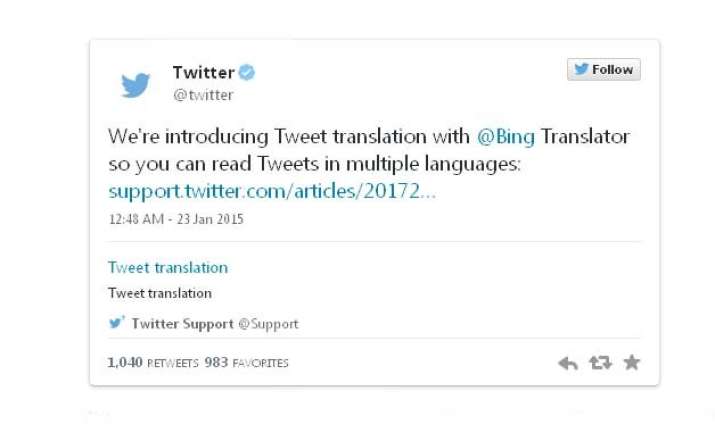 New Delhi: Twitter has enabled its tweet translation tool, powered by Bing, on Twitter.com, iOS and Android apps as well as TweetDeck.
As the name suggests, the tool translates a tweet in a foreign language to the one you prefer.
The tool supports up to 40 languages including, Arabic, Finnish, Italian, Persian, Turkish, Bulgarian, French, Japanese, Russian, and Hindi.
To activate tweet translations, go to account settings and then scroll down till you come to Tweet translation section with a check box. After enabling it, all tweets in a different language will have a small "globe" below. Clicking on the globe will show you the translated version of the tweet.
Twitter started testing this in 2013, but it folded the project. However, it has now brought it back and has made it official.