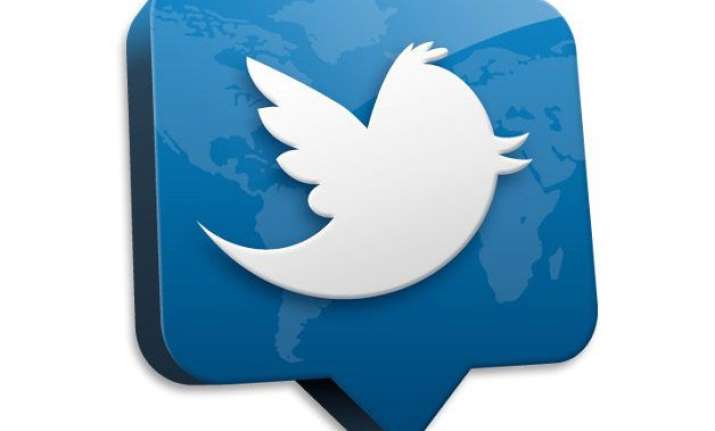 In a bid to make the conversation hassle free and entice users to discuss content in private, micro blogging site Twitter has done away with the 140 charcters limit for direct messages.
Unlike earlier,  Twitter users can now chat on continously in a single Direct Message as the social media site has enhanced its capacity to 10,000 characters.
In a post on the official Twitter blog, Twitter product manager Sachin Agarwal wrote "Twitter has eliminated the 140-character limit for DM, and users can now exchange messages privately of up to 10,000 characters - with the idea being that Direct Messages should seem limitless! Twitter aims to improve users' messaging experience to give them the real estate to express themselves more freely and getting rid of the 140 character limit is just another step in that direction,"  
"While Twitter is largely a public experience, Direct Messages let you have private conversations about the memes, news, movements, and events that unfold on Twitter. This change is another big step towards making the private side of Twitter even more powerful and fun."he said in the post.
"Each of the hundreds of millions of Tweets sent across Twitter every day is an opportunity for you to spark a conversation about what's happening in your world," he posted.
"Private messaging is definitely a core part of the Twitter experience, and earlier in 2015, Twitter launched Group Direct Messages, where multiple users could chat at once and any user could message another user privately irrespective of the fact that they might not be following each other. The aim of these changes is to help users connect more easily and directly on Twitter with other users, causes and businesses they care about most, "the post said.

" Tweets will continue to be the 140 characters they are today, rich with commentary as well as photos, videos, links, Vines, gifs, and emoji. So, start working on those sonnets," he added.
The change is available for Android and iOS apps, twitter.com, TweetDeck and Twitter for Mac.
It will continue to roll out worldwide over the next few weeks.
Last year, Twitter rolled out a plan to focus on Direct Messages to help complement the public aspect of its platform.
In June this year, the company notified third-party developers about the 140-character elimination.