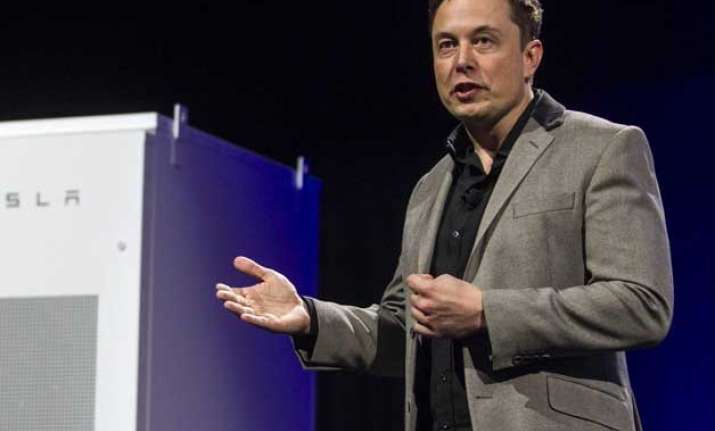 Expanding beyond its vehicle business, US electric carmaker Tesla Motors has unveiled batteries that can power homes and businesses.
The company has launched Tesla Energy brand with a line of batteries designed for homes, businesses and utilities.
Speaking at a press conference in California, CEO Elon Musk said there is a need to store the energy to use at night and the issue with existing batteries is they suck.
Musk launched the Powerwall home battery, a rechargeable 7-10 kwh lithium-ion battery, priced at $3,000-$3,500 for installers, with deliveries slated in three to four months. It's available in a selection of colors.
The Powerwall is intended for domestic use, is a 130 cm x 86 cm x 18 cm rechargeable lithium ion battery boasting liquid thermal control and capacity of 10 kilowatt hours for US$3,500. There's also a 7 kWh version for $3000. Both can deliver 2.0 kW continuously with a 3.3 kW peak. Tesla offers a ten year warranty on the device and is willing to extend that by another decade.
The unit comes with integrated heat management. It can fit either on the inside or outside of the wall of your home. It is connected with the Internet and can also be used to create "smart microgrids." The device would allow consumers to get off a power grid or bring energy to remote areas that are not on a grid.
The device can be installed inside our outside a home – operating temperature range is -20°C to 43°C – and is compatible with solar power systems.
Tesla plans to start shipping the units to installers in the US by this summer.
During the launch, Musk gave comparison of how much energy is used by different devices in the home. A flat-screen TV uses about 0.1kWh, a tumble dryer 3.3kWh and a laptop 0.05kWh.
"You don't need a battery room …A normal household can mount this on their garage or the outside wall of their house and it doesn't take up any room. It's flat against the wall," Musk said. "It's designed to work with solar system out of the box."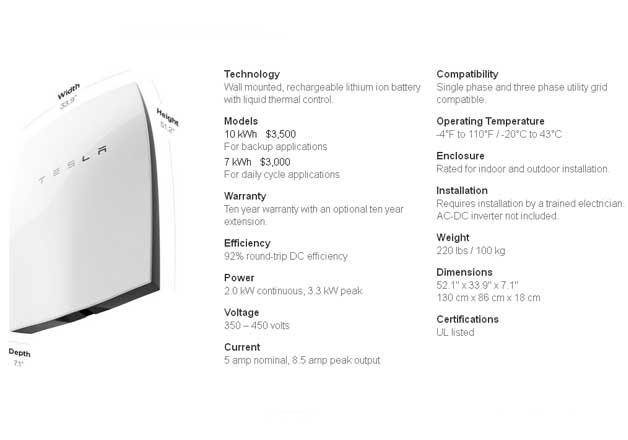 Tesla plans to build the battery packs at its $5 billion Gigafactory just outside of Reno, Nevada. The massive plant will employ 6,500 workers and has the potential to crank out a half-million lithium-ion batteries by 2020.
Musk believes there is immense growth potential for the so-called "stationary storage" as the world is slowly moving away from fossil fuels, it is seen as critical to a more widespread adoption of "clean" energy sources like solar and wind.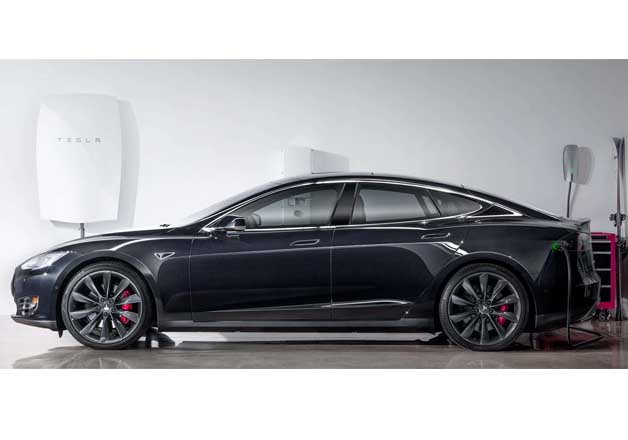 Musk estimated that transitioning all global transportation, electricity generation and heating to renewable energy, primarily solar, would require around 2 billion of his Powerpack batteries, the model designed for business-level usage.