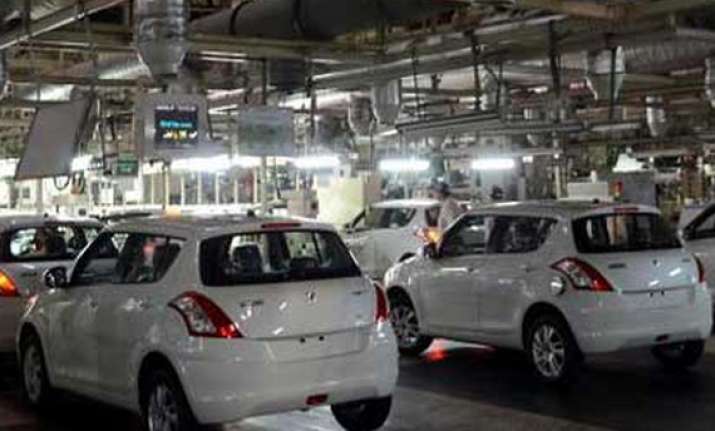 New Delhi, Dec 27: Beginning with a bang amid all the glitz and glamour of the auto expo, the year will be ending with a whimper for the automobile industry as sales dwindle, and the worst-ever industrial violence at Maruti Suzuki's Manesar plant leaves a big scar.
New model launches such has the Mini from BMW, the Ertiga from Maruti Suzuki, the Duster from Renault, the Quanto from Mahindra & Mahindra and the Sail U-VA from General Motors kept the consumers interested in a tough market. Yet, recalls by Ford, Toyota and Honda added to the woes of the industry.
After witnessing the steepest monthly decline in nearly 11 years in October 2011, the industry began 2012 with the auto expo in the national capital, hoping for a brighter future.
Bollywood actors, including Amitabh Bachchan,
Katrina Kaif
, John Abraham and
Ranbir Kapoor
endorsed various brands, lent their star power to the show and attracted big crowds.
Ironically, that turned into a problem. Many business leaders, including Anand Mahindra, criticised poor crowd management, saying the week-long event was a "serious business" and not just a "tamasha".
The organisers also restricted entry to one lakh daily, including 30,000 people from the exhibitors, a move that cost the expo its tag of being the world's second-largest auto show in terms of footfalls. About 7,00,000 people visited the show, compared to over 2 million visitors in 2010, which according to the organisers was the world's second-largest after the Shanghai auto show.
As many as 1,500 exhibitors and 50 global brands from 24 countries participated and the expo witnessed 58 new launches and unveiling of nine concept and 12 green vehicles. However, due to limited space at Pragati Maidan, over 100 exhibitors from across the globe were denied participation. Later in the year, the organisers decided to shift the show to Greater Noida from the next Auto Expo in 2014.
As the year progressed, excitement and optimism turned into gloom as sales fell in almost all segments, forcing Society of Indian Automobile Manufacturers (SIAM) to revise growth projection for the fiscal downward twice.
In October, SIAM lowered car sales growth forecast to just 1-3 per cent for the fiscal, from the 9-11 per cent announced in July. Three months earlier, it had pegged car sales growth rate at 10-12 per cent. The industry body said with a subdued growth in sales, the forecast may be revised a third time next month.
So far this fiscal, 12,40,688 cars have been sold, up just 1.28 per cent from the same period last year. Even the festive season failed to push sales with passenger car sales declining by 8.25 per cent in November.