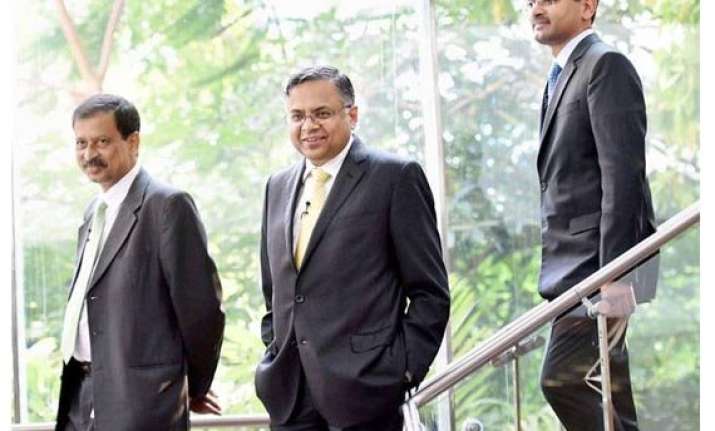 New Delhi: Tata Consultancy Services, the country's largest software exporter, has approved the merger of its subsidiary CMC Ltd with itself, subject to regulatory and shareholder approvals. The appointed date for the merger is April 1, 2015, the company said.
The move represent the company's renewed efforts to consolidate its IT businesses under one single entity. This will be the outsourcing giant's biggest merger deal after it amalgamated Tata Infotech with itself in 2005.
"It makes sense to merge as CMC compliments the work done by TCS. It's also a good time to consolidate our Indian operations," TCS Chief Executive Officer and Managing Director N Chandrasekaran said at a press conference.
TCS is already doing "significant" amount of work with CMC, while CMC on its part is doing a lot of work in the domestic market, he said, adding that the combined firm expects to win "bigger deals".
Following the merger, TCS will consolidate CMC's operations in a single company with a rationalised structure, greater financial strength, enhanced reach and flexibility. CMC is into the design, development and implementation of software technologies. It also has interests in IT infrastructure, training services and embedded systems. TCS holds a 51.12 per cent stake in CMC.
As per the deal, CMC shareholders will get 79 equity shares of Rs 1 each of TCS for every 100 equity shares of Rs 10 each of CMC. The swap ratio is based on a valuation by BSR & Associates.
CMC, formerly Computer Maintenance Corporation, started operations as a State-run IT services firm in 1975 and has had a transformational journey since then. TCS had acquired the company in 2001, following which it was rechristened CMC. Later in 2004, CMC became a fully-privatised company.