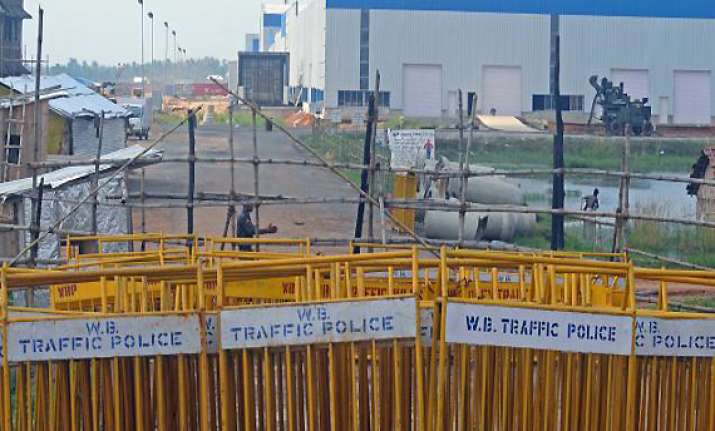 Mumbai, Jun 22: Tata Motors welcomed today's Calcutta High Court order that held as unconstitutional the Singur Land Rehabilitation and Development Act, 2011, under which the West Bengal Government had vested land leased to the top auto maker.
When contacted, a Tata Motors spokesperson here said, "We welcome the court verdict."
In a setback to Mamata Banerjee Government, the High Court held as unconstitutional and void the Act under which the State had vested land leased to Tata Motors by the previous Left Front Government at Singur in Hooghly district, about 40km from Kolkata.
Giving its verdict on an appeal by Tata Motors, a Division Bench comprising Justices Pinaki Chandra Ghosh and Mrinal Kanti Chaudhury observed that the Presidential assent was not sought for the Act.
The Bench set aside the order of Justice I P Mukerji who had upheld the Act, passed on September 28 last year. Tata Motors had challenged the order of the single bench.  
Tata Motors had been leased 997 acres at Singur for its Nano car project. The then Opposition Trinamool Congress had demanded return of 400 acres to farmers unwilling to give land for the project.
As opposition to the plant grew, Tata Motors had moved its Nano small car factory to Sanand in Gujarat in 2008, but kept possession of the leased land at Singur.  
After coming to power in May 2011, Chief Minister Mamata Banerjee had the Singur Act passed in the Assembly as one of her Government's first major legislative measures.