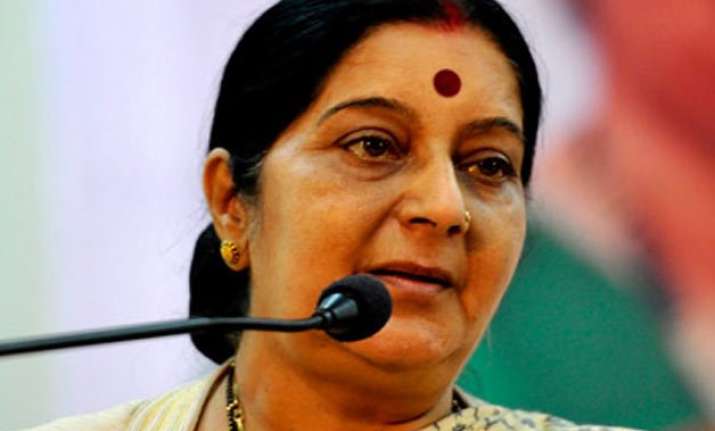 Cairo: Noting that India's economy has rebounded strongly after NDA came to power, External Affairs Minister Sushma Swaraj has invited the diaspora to invest in the country as she listed steps taken by the government to boost trade and make India a global manufacturing hub.  
In an address to a select gathering of Indian community, she said a "unique transformation" is taking place in India in both economic and political fronts and that the Narendra Modi government was determined to take the country to "new heights".
Appealing the diaspora community to be part of the 'India growth story' she said, "We are committed to good governance, transparency, inclusive and sustainable growth and we as the government is ushering into an era of rapid eco development.  There is a positive and upbeat business sentiment in our country."
The External Affairs Minister said the mood and the perception about India had changed because the Modi government has shown "will and determination" in the last 15 months to ensure rapid economic development.
"We have achieved great success in the field of foreign office as well. The greatness of India now has a stronger resonance and our circle of friends has grown," Swaraj said at the gathering last evening.
Calling the overseas Indian community an "inalienable" part of India's transformation, she appealed them to join hands with Indian government to take forward its developmental agenda.
Swaraj highlighted various initiatives of the government including the 'Make in India' programme to boost manufacturing with the help of world leaders.