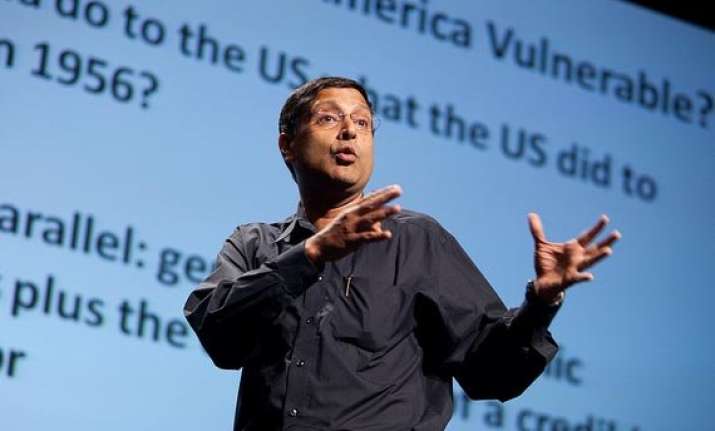 New Delhi: The Narendra Modi government has brought in Arvind Subramanian, a former International Monetary Fund economist, as the chief economic adviser to the finance ministry.
Subramanian has most recently worked as senior fellow at the Peterson Institute for International Economics and the Center for Global Development, two Washington think-tanks.
Subramanian's work is focused on trade, development and India's economic emergence. He has also taught at Harvard and Johns Hopkins.
"The Appointments Committee of the Cabinet has approved the appointment of Arvind Subramanian as Chief Economic Advisor for a period of three years on contract basis," said an official release.
In a separate move, the Modi government shunted finance secretary Arvind Mayaram and replaced him with pro-reform Rajasthan chief secretary Rajiv Mehrishi on Thursday. Mehrishi, who has worked closely with the Vasundhara Raje government in Rajasthan, is seen as one of the main architects of the state's labour law reforms.
The appointments are important that the Finance Ministry has already begun preparations for the Union Budget 2015-16. The government will separately notify the appointment of Finance Secretary, who is traditionally the senior most among all five secretaries in North Block and coordinates the Budget-making exercise.