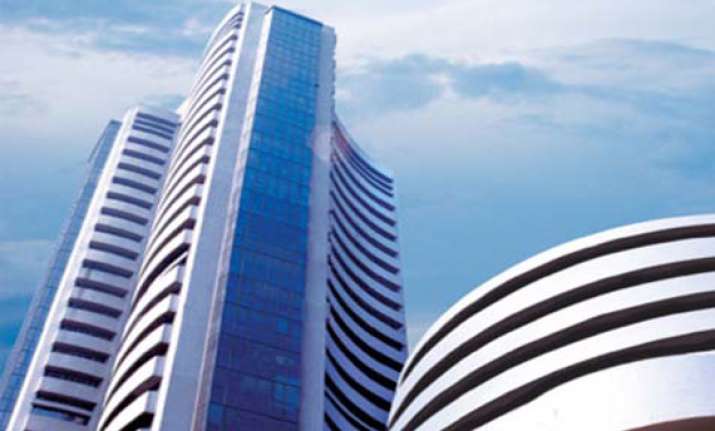 Mumbai, Jul 10: The Sensex on Tuesday soared 226 points riding on the back of capital goods, FMCG, auto and banking shares to close at four-month high of 17,618.35 amid strong global cues after Eurozone finance ministers agreed on a deal to nurse the ailing Spanish banks back to health.
While the BSE benchmark index was under some pressure in early trade after Asian markets slumped on disappointing Chinese imports data, sentiments quickly changed after reports of EU leaders ratifying the Spanish deal started trickling in.
Steps announced in Brussels, including conditions of a bailout package for Spain's debt-ridden banks, drove stocks in the UK, France and Germany up 1 per cent each.
With 28 scrips of the 30-share index ending higher, the index closed with a gain of 226.37 points or 1.3 per cent. Today's level is highest for Sensex after it closed at 17,675.85 on March 15.
Similarly, the 50-share NSE Nifty rose 70.20 points, or 1.33 per cent to 5,345.35.
"The news from Euro-zone was positive for equities. Bank clearly led the rise. Rupee also recovered sharply" said Milan Bavishi, Head Research, Inventure Growth and Securities.
Snapping a four-day losing string, the rupee was last trading at 55.50 a dollar compared to 55.92 yesterday.
Brokers said auto stocks, including Maruti and Tata Motors, jumped after data showed car sales data in the country grew 8.28 per in June amid a tough market.
Heavyweights ITC, Reliance and Infosys also inched up on hectic fund buying activity, traders said.
Expectations of good results from banks and financial sector also improved the market mood with HDFC Bank, ICICI bank and HDFC shares gaining in the 1-2 per cent range.