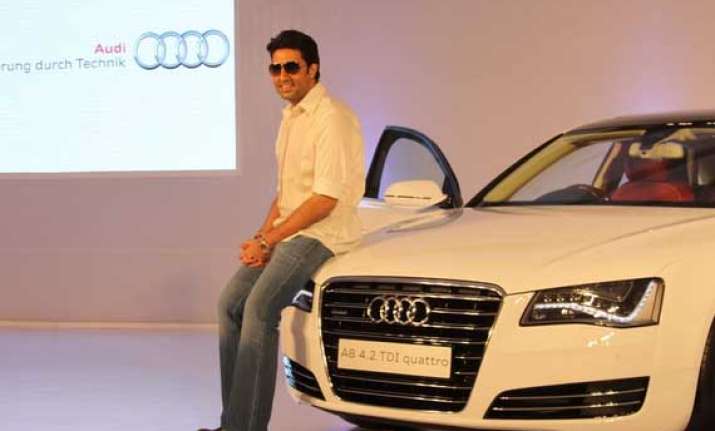 New Delhi, Nov 19: It is no surprise that big Bollywood stars like Amitabh Bachchan, Abhishek Bachchan, Arjun Rampal, Salman Khan, and Aishwarya Rai Bachchan, love cars that add to their glamour quotient. No doubt they would love to make a statement of their own with the kind of a car they drive.
And surely the combination of speed and glamour makes them irresistible. Let's have a look at the car that your favorite celebrity commutes with.
Arjun Rampal – Porsche Cayenne
The model-turned-Bollywood actor Arjun Rampal has an obsession for fast cars and likes black color. Both Arjun Rampal and his wife Mehr Jessia, own a range of luxury and sporty cars including BMW X5 3.0i. He also owns a Porsche and a Toyota Corolla. Also worth mentioning is the F1 tested Mercedes Mc Laren, a grey and chrome-plated car.