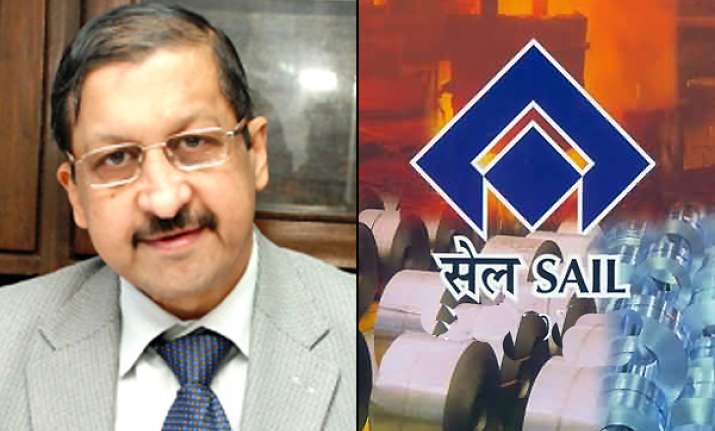 Mumbai, Nov 23: State-run Steel Authority of India has halved domestic demand for the alloy to six percent this fiscal from the earlier 10-12 percent on the back of difficult interest rate regime along with slowdown in key sectors.

"Steel demand in the current fiscal is expected to be around six percent as interest rate is too high, impacting demand from key sectors like auto and construction in the recent time," SAIL commercial director Shuman Mukherjee told an industry conference arranged by Mjunction here today.

He said traditionally the second half is a better period for steel demand and hoped that it may pick up in the fourth quarter.

On the back of rising inflation, the Reserve Bank has raised key policy rates by 13 times in the past 20 months.  This has, in turn, squeezed demand in the economy, especially in the rate sensitive sectors like auto and construction.

Car sales fell 23.8 percent in October, the biggest percentage drop since December 2000 due to rise in cost of borrowing.

The steel major also said the fall in price of key raw materials like coking coal is not giving any cost advantage due to a depreciating rupee.

"Though there is some fall in raw material prices like in case of coking coal, the fall is largely nullified due to the depreciating rupee," Mukherjee said.

On the pricing front, another top official of SAIL said price will remain stable till March. "Looking at the demand scenario, steel prices will remain stable till March," executive director for marketing-long products VK Mehta said.

However, the company is very optimistic about the demand for steel in the country in the long-term.

"Despite the near-term challenges, demand for steel will witness a sound growth in the long-term," Mukherjee said, adding raw material intake will shoot up to match the demand.

"Our coking coal consumption will rise to 21.3 million tonne in 2013 from 13.8 million tonne in 2010. Demand for iron ore will also go up to 39 million tonne in 2013 from 23.25 million tonne.

Meanwhile, thermal coal consumption will go up till 12 million tonne from 7 million tonne in 2010," he added.

SAIL has a present crude steel production capacity of 12.84 million tonne and plans to expand its 40 million tonne by 2020.

The steel firm has reported a net profit of Rs 495 crore in the second quarter of the current fiscal, a fall of 54.6 percent as compared to Rs 1,090.1 crore in the same period last fiscal.

Net sales of the company rose 3.56 percent to Rs 10,980 crore from Rs 10,602.9 crore reported during the same period last year.