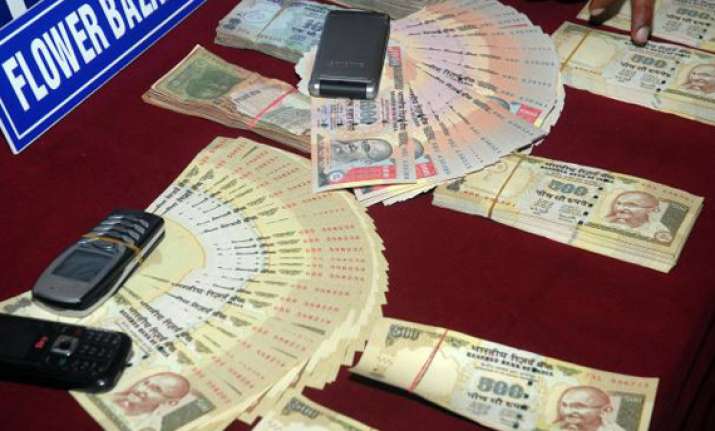 Mumbai, Jan 19: The rupee today rose 13 paise against the dollar to close at more-than-two-month high of 50.25/26, extending its gains for the sixth session in a row, buoyed by capital inflows.

Forex dealers said mild dollar demand from importers, mainly oil refiners, limited the rupee rise.  

Dealers said sustained fall in dollar value overseas after successful bonds auction by some of the European countries boosted the rupee sentiment.

 The local currency moved between 50.07 and 50.47 at the Interbank Foreign Exchange (Forex) market, before settling up at 50.25/26, up 13 paise, or 0.26 per cent.  

FIIs injected over USD 3.0 billion in debt market and over USD 1.0 billion in stocks in the current month so far, mainly boosting the rupee sentiment, according to Sebi data.  Meanwhile, the BSE benchmark index, Sensex, rose by 192.27 points to 16,643.74.

The dollar index was down by nearly 0.3 per cent against a basket of currencies while New York crude oil was trading below USD 102 a barrel in European market today.  

The rupee premium for the forward dollar closed steady to better on stray paying pressure from banks and corporates.

The benchmark six-month forward dollar premium payable in June ended at its overnight closing level of 166-168 paise while far-forward contracts maturing in December settled up at 280-282 paise from 278-280 paise.

The RBI has fixed the reference rate for the US dollar at 50.2890 and for the euro at 64.6664.

The rupee reacted downwards against the pound sterling to end at Rs 77.59/61 from Wednesday's close of Rs 77.42/44 and also turned negative to close at Rs 64.87/89 per euro from Rs 64.59/61.

It, however, improved further against the Japanese yen to Rs 65.46/48 from last close of Rs 65.62/64.