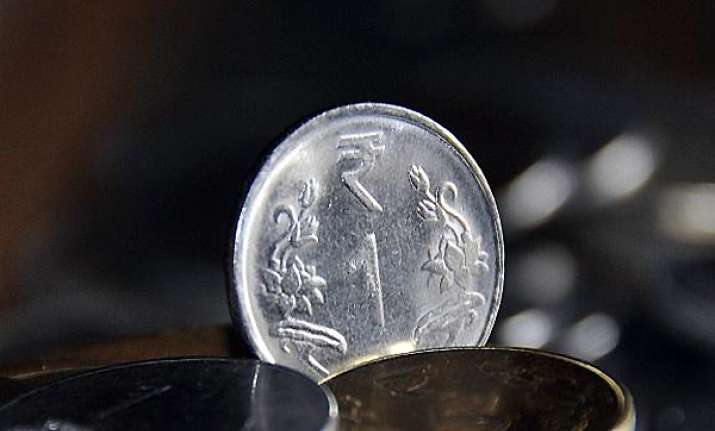 Mumbai, Apr 27:
The rupee today ended flat at 52.54/55 against the US dollar amidst uneven demand and supply of the American currency At the Inter-bank Foreign Exchange, the domestic unit resumed higher at 52.47/48 and moved in the range of 52.47 and 52.73 per dollar.
It finally ended at 52.54/55, up by one paise from its previous close of 52.55/56.
Dealers said there was mild selling of dollars by banks and exporters. There was also month-end dollar demand from oil refiners, they added.
Meanwhile, the BSE benchmark index Sensex ended slightly higher by 3.58 points at 17,134.25.
The dollar index was down by 0.23 per cent against a basket of currencies in Europe, while New York crude oil was trading below USD 105 a barrel.
The rupee premium for the forward dollar ended lower on sustained receivings by exporters.
The benchmark six-month forward dollar premium payable in September ended lower at 157-1/2-159 paise from 159-161 paise and far-forward contracts maturing in March closed softened at 301-303 paise from 302-304 paise yesterday.
The RBI fixed the reference rate for the US dollar at 52.6813 and for euro at 69.3815.
The rupee declined further to 85.21/23 against the pound sterling from Thursday's close of 85.00/02 and moved down against the euro to 69.48/50 from 69.39/41 previously.
It, also remained weak against the Japanese yen to 65.10/12 per 100 yen from last close of 64.96/98.