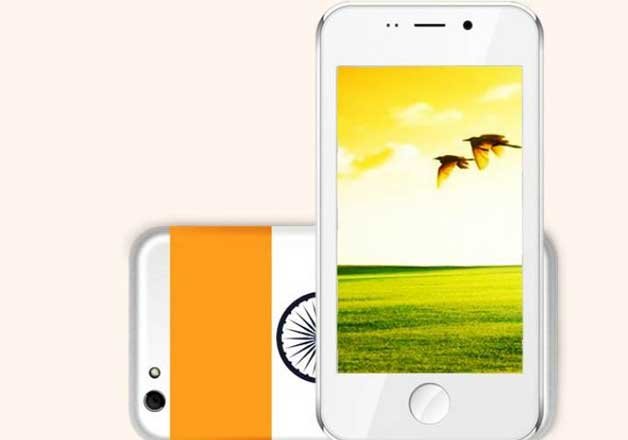 New Delhi: The first tranche of the 50 lakh Freedom 251 smartphones that Ringing Bells Pvt Ltd intends to deliver by June 30 this year will be imported and not manufactured in India, marking a shift in the phone's positioning as an India-manufactured product. 
A report in The Hindu cites a senior government official saying that the company proposes to import 50 lakh smartphones for delivery in the first batch. The company will be setting up its manufacturing units in India in the coming 6-8 months, it said.
The development comes a day after the Department of Electronics & Information Technology (DEiTY) under the Telecom ministry summoned top officials of the company, apparently on the instructions of IT minister Ravi Shankar Prasad to Secretary Aruna Sharma regarding a scan of the credentials and claims of the company.
Explaining their business model to DEiTY, Ringing Bells President Ashok Chaddha and Founder Mohit Goel said that they plan to set up at least two manufacturing plants in the coming 6-8 months. The initial investment would be of Rs 350 crore, the company told the government.
The online booking of Freedom 251, arguably the world's cheapest smartphone, had ended on Saturday, a little before its intended date of February 21 as declared by the Noida-based company.
"Till 11am on Saturday, a total of 7.35 crore people have booked the Rs 251 smartphone. We had to shut down online bookings because we are prepared to deliver only this much handsets. However, only 30,000 people have paid the amount, including shipping charges, so far. Rest of the buyers will pay once the phone is delivered," said Mohit Goel after the bookings were closed.
A breakdown of the booking actions revealed that the company received its maximum orders of 3.7 crore handsets on February 18, first day of the phone's sale, itself, claimed Ringing Bells' officials.
It received 2.8 crore orders on the second day and 85 lakhs on Saturday, company officials added.