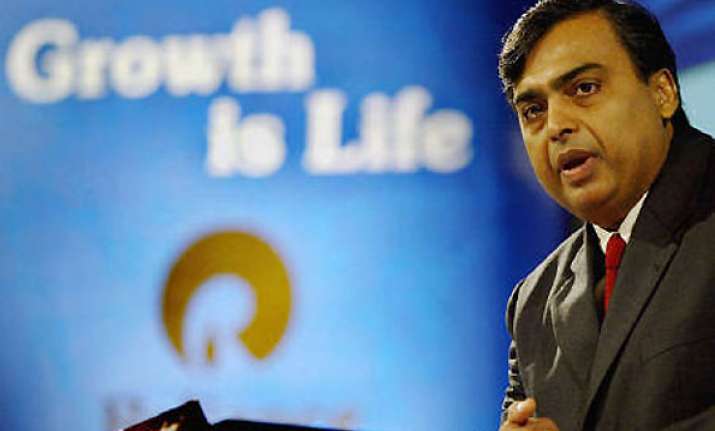 Mumbai, Apr 20: Reliance Industries reported a 21 percent fall in March quarter profits Friday, as weak refining margins and declining gas output drove profits down at the Indian energy conglomerate for the second quarter in a row.
Net profit was 42.4 billion rupees ($814.6 million) on sales of 878.3 billion rupees ($16.9 billion) in the January to March quarter, roughly in line with estimates.
A survey of analysts by FactSet forecast net income of 42.8 billion rupees and sales of 870.3 billion rupees.
"We have created a strong foundation for future growth and are investing in our core upstream and petrochemicals business in India," chairman Mukesh Ambani said in a statement.
Technical input from partner BP hasn't stopped production of natural gas and oil from the company's key DGD6 block from falling 23.5 percent and 37.9 percent, respectively, from a year ago.
The company attributed the decline to "unforeseen reservoir complexities," which it said were being resolved in collaboration with technical teams from BP.
Last year BP agreed to pay Reliance at least $7.2 billion for a 30 percent stake in Reliance's 23 oil and gas production contracts in India and set up a 50-50 joint venture to market natural gas in India.
Reliance's earnings were again helped by interest and investment income from its huge pile of cash, which has grown to nearly $14 billion.
"The gas production has become a major drawback," said Jagannadham Thunuguntla, head of research at SMC Global Securities.
He calculates that 42 percent of profits came from so-called other income, largely interest off its cash stockpile, up from 29 percent during the prior quarter.
"A company should make profits out of its core business, not its cash," he said. "The company is making more and more money out of money and less and less out of oil."
He said RIL's failure to provide clarity on how it would deploy that cash was weighing on investor's minds.
The company's gross refining margin for the quarter was $7.6 a barrel, better than expectations, but down from nearly $10 a barrel a year ago, said Thunuguntla.
Reliance is embroiled in a legal dispute with the government of India over cost recovery under its production contract with the state.
Shares in the company fell 1.4 percent Friday in advance of the earnings announcement.