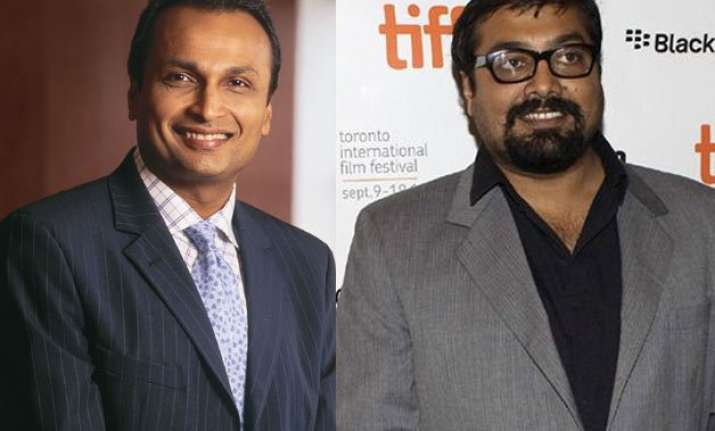 Mumbai: Reliance Entertainment's film production and distribution business in India is soon to partner boutique production house Phantom Films in a 50:50 joint venture.
While the day to day affairs of the JV will be managed by Phantom, the 50 percent of the combined business will be owned by Reliance and the rest half will be equally held by the four promoters of Phantom namely, Anurag Kashyap, Vikas Bahl, Vikramaditya Motwane and Madhu Mantena.
The combo has plans to develop and produce atleast half a dozen films every year in India, apart from the distribution of films in the home country and abroad along with syndication of rights from its 175-film library.
The Anil Ambani-owned Reliance Entertainment also holds a 50:50 JV internationally wherein it has partnered with Dreamworks Studios – a venture of iconic film producer and director Steven Spielberg for five years.
It has produced and distributed about 170 films in multiple Indian languages which include a few highly successful commercial films along with some national award earners.
Meanwhile, Phantom has plans to release 6 films in the next 12 months.
Amitabh Jhunjhunwala, group managing director, Reliance Group, said: "We are delighted to partner with such creative and talented individuals as Anurag, Madhu, Vikas and Vikramaditya, who have an enviable track record of creating great cinema. This partnership is in line with our evolving strategy in the media and entertainment business, of aligning with like-minded people who are trailblazers in their own field, and playing the role of supportive investors on our part."
While Madhu Mantena exclaimed that it is great to be appreciated by India's leading Entertainment Company and being given such a huge responsibility.
Anurag Kashyap also said, ""This deal opens our windows to international opportunities and talent. We hope to optimize on this opportunity, take Indian cinema international and also attract excellent talent into the country."