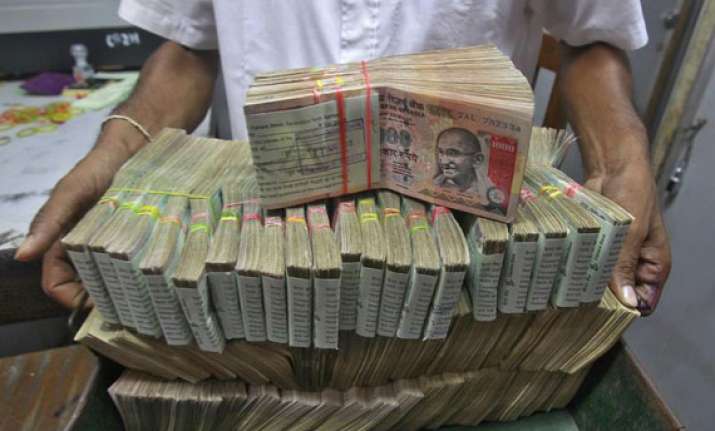 Mumbai: Ending a four-day upmove, the rupee today retreated four paise from its 11-month high levels to close at 58.63 against the dollar on fresh demand for the US currency from importers, amid some profit-booking in stocks.  While a better dollar overseas too weighed on the rupee, continued capital inflows capped losses, a forex dealer said.  At the Interbank Foreign Exchange (Forex) market, the local unit resumed slightly weak at 58.60 a dollar from last close or 58.59.
It moved in a range of 58.51 and 58.79, before settling at 58.63, a fall of four paise or 0.07 per cent.  This marks an end to the rupee's rally from May 13 when in four sessions it spurted by 146 paise or 2.43 per cent.  Pramit Brahmbhatt, Veracity Group CEO said, "The next major support for USDINR pair is at 58.00 levels, near to this levels RBI is expected to intervene and also importers are expected to enter in the market.
The trading range for the Spot USD/INR pair is expected to be within 58.25 to 59.25." The Indian equity benchmark S&P BSE Sensex today closed up by a mere 14 points, or 0.06 per cent. FIIs had infused USD 242.89 million yesterday, as per Sebi data, making it USD 2.44 billion in the current month so far.
Narendra Modi, who steered BJP and the NDA to a landslide victory in the Lok Sabha elections, was today appointed Prime Minister, ushering in a new era of a non-Congress government with an absolute majority on its own in 30 years. He will take oath on May 26.
"It is expected that Modi government should not take much time in decision making as there will be no problem in reaching at consensus for major issues. But then in the medium term, rupee is expected to be buoyed by the global factors like tapering of US asset purchase, movement of interest rates in US," said Abhishek Goenka, CEO, India Forex Advisors.