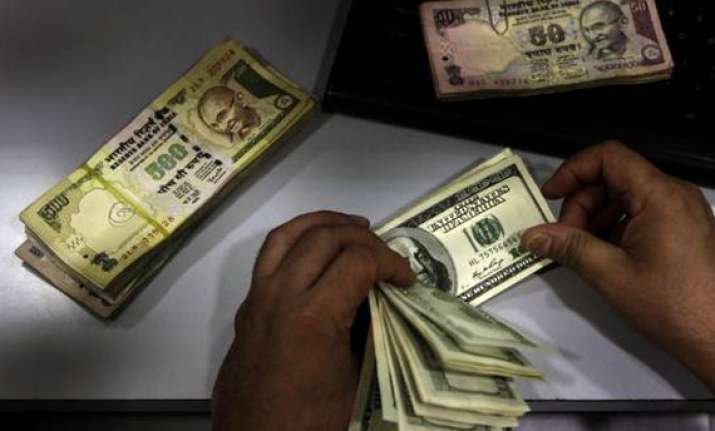 Mumbai, Jan 11: The rupee today snapped its three-day gaining streak to end lower by 20 paise at 51.90/91 against the American currency on emergence of dollar demand from importers.

At the Interbank Foreign Exchange (Forex) market, the domestic unit opened weak at 51.84/85 a dollar. Later, it moved erratically in a range of 51.53 and 51.92, before concluding at 51.90/91, showing a fall of 0.39 per cent.

In last straight three trading days, the rupee had gained 128 paise, or 2.42 per cent.

Traders said little action in the stock market too weighed on the rupee. The BSE benchmark Sensex ended up by mere 10.77 points, or 0.07 per cent, at 16,175.86.

They, however, added that continued foreign funds inflow in debt as well as equities cushioned the rupee's steep fall.

Foreign institutional investors (FIIs) pumped in USD 1.88 billion in the debt markets and USD 274.70 million in equities in the current month till January 10, as per Sebi data, which limited the rupee fall.

Fresh dollar demand from importers, mainly oil refiners, and some banks at current levels mainly affected the rupee value against the dollar, a forex dealer said.

The dollar index, consisting of six major rivals, was up by over 0.4 per cent, while New York crude oil was trading nearly 101.5 a barrel in the European market today.