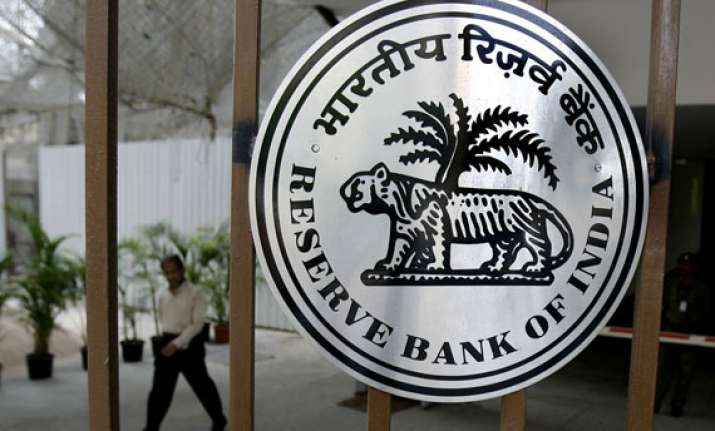 Mumbai:  With inflation expected to remain at an elevated level on account of pass through of rupee depreciation and supply side bottlenecks, the Reserve Bank is likely to maintain status quo in its upcoming monetary policy review, a research report said.
"The pass through of the sharp depreciation of rupee witnessed over the past few months is now being witnessed as inflation in non-food articles and petrol inches higher. This along with the price pressures from food articles, especially vegetables and fruits, pose challenges to the monetary policy action," Arun Singh, senior economist, Dun & Bradstreet India said in a report today.
"Non-abating of inflationary pressures is likely to keep interest rates high as the RBI is likely to hold policy rate at elevated level," Singh said.
The country's headline inflation accelerated to seven-month high of 6.46 per cent in September. The food inflation in September climbed to 18.40 per cent as against 18.18 per cent in the previous month.
The rupee has depreciated over 20 per cent so far in this fiscal.
The report said while the good monsoon is expected to provide some relief, it is only likely to aid in bringing down the prices of cereals.
However, the prices of vegetables, fruits and egg, meat and fish which continue to stay high is likely to provide upward pressure to inflation, the report said.
"While the RBI is trying to bring down the short term interest rates, interest rates in general are likely to remain elevated during the year dampening both consumption as well as investment demand," the report added.
While the postponement of the withdrawal of the US monetary stimulus and measures taken by the RBI and the government has provided respite to the sharp depreciating rupee, rupee is likely to remain under pressure in the near term following the development in the global economy, the report said.
"We expect the rupee to average at around 61.30-61.50 against the dollar during Oct-13," D&B said.
The report said the country's factory output which grew at mere 0.6 per cent in August, is likely to hover in the range of 1.5-2.5 per cent in Sept-13.