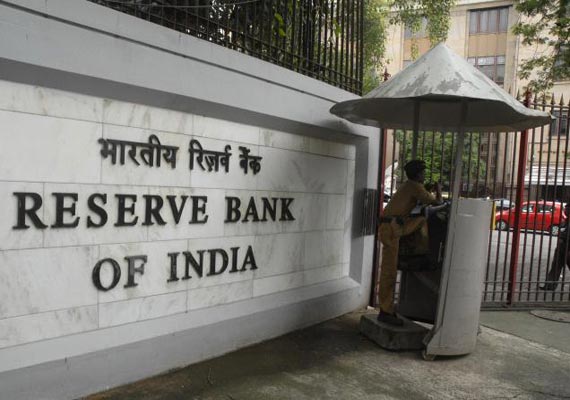 Mumbai: Reserve Bank Governor Raghuram Rajan on Monday hinted at increasing the key rate at the second quarter monetary policy review tomorrow, citing urgency to anchor inflationary expectations.
"With the normalisation of exceptional monetary measures under way, incremental calibration will be shaped by changes in the growth-inflation balance, keeping macroeconomic stability in consideration," he said in the Macroeconomic and Monetary Developments report on the eve of the policy announcement.
However, the report adds, "Macroeconomic risks still exist with some upward pressure on inflation and the possibility of fiscal slippage, thus posing new challenges."
Acknowledging that growth has dipped below potential, Rajan said a revival will require "complementary monetary, fiscal and regulatory policies," apart from increasing fuel prices to contain demand, productivity enhancement and quick project implementation.
The report said "we can expect a modest recovery in growth in the second half on good monsoon, and an uptick in exports and industrial production."
Rajan, who took over as head of the central bank last month, warned that there is a risk of fiscal slippage due to the widening revenue deficit and high capital expenditure by the government in the first half, which has exhausted over 74.6 percent of the fiscal deficit target already.
An RBI study of professional forecasters said the average WPI inflation will climb up to 6 percent from the earlier median expectation of 5.3 percent, while on the growth front, they reduced the projection for the current fiscal to 4.8 percent from 5.7 percent earlier.
High food prices, especially of onion and some other vegetables, pushed up September inflation to a seven-month high of 6.46 percent.
Inflation as measured by the wholesale price index (WPI) rose for the fourth month in a row.
Inflation was 6.1 percent in August and 5.85 percent (revised upward from 5.79 percent) in July. In September last year, it was 8.07 percent.
The sharpest increase was in onion prices, which jumped 322.94 percent in September, over the same month last year.
Onion prices in some cities have gone up as high as Rs 100 per kg, adding pressure on household expenses.
In his first policy review last month, Rajan surprised the markets by increasing the repo rate by 0.25 percent in a bid to check inflation.
Regarding the current account deficit, which was one of the primary reasons for the depreciating rupee, the RBI said recent trade data suggests it will improve in the second quarter. The forecasters project it to come down to 3.5 percent.