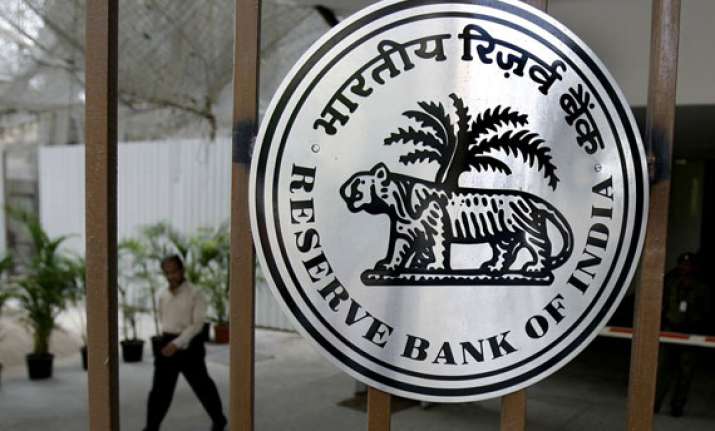 Raipur: The Reserve Bank today said the economy would grow by 5 to 5.5 per cent in the current fiscal, pinning its hopes on good farm output and improved exports.
"We have no reason to dispute the growth rate projected by the government at 5 to 5.5 per cent," RBI Governor Raghuram Rajan told reporters after a board meeting here.  
He based his optimism on expectations of a good kharif crop, improvement in exports and core sector performance data.
"...first estimate of kharif crop is significantly above the first estimate of last year. I think if we see some pick-up in exports...core sector is improving in performance.  We would hope we would reach that range of 5 to 5.5 per cent," he said.
India's economic growth rate slipped to a decade low of 5 per cent in 2012-13 and declined to 4.4 per cent in the first quarter (April-June) of the current financial year.
The ADB on October 2 lowered its growth projection for India in the current fiscal to 4.7 per cent from an earlier estimate of 6 per cent. It said the country's economy has been under pressure with the recent depreciation in the rupee and capital outflows adding to structural constraints.  
The Prime Minister's Economic Advisory Council (PMEAC) scaled down its growth forecast for the current fiscal to 5.3 per cent from 6.4 per cent earlier.
Referring to the Finance Ministry's decision to infuse additional funds in PSU banks to enable them to provide cheaper auto and consumer goods loans, Rajan said the scheme is still being worked out.
"I just want to emphasise that discussion is taking place on what can be done. Something will be announced as and when the scheme will be put together," he said.
The decision to infuse additional capital in PSU banks, over and above the Rs 14,000 crore provided in the budget, was announced after a meeting between Rajan, Finance Minister P Chidambaram and Economic Affairs Secretary Arvind Mayaram.
"This (capital infusion) amount will be enhanced sufficiently. The additional amount of capital will be provided to banks to enable them to lend to borrowers in selected sectors such as two-wheelers and consumer durables at lower rates in order to stimulate demand," a Finance Ministry statement had said.
RBI Deputy Governor H R Khan told reporters the central bank would carry out open market operations to infuse funds into the system and ease liquidity. The RBI will inject as much as Rs 10,000 crore on October 7 by purchasing government securities, it said on September 30.
Replying to questions on initiatives taken by the RBI to combat the rupee depreciation, Rajan said, "We have got USD 5.6 billion through swap arrangements" till date.
Soon after taking over as RBI Governor on September 4, Rajan announced the opening of a swap window facility to encourage banks to lure NRI funds.
Under the facility, banks are permitted to swap fresh FCNR(B) dollar funds, mobilised for a minimum tenor of three years, at a fixed rate of 3.5 per cent per annum for the tenor of the deposit.
Asked about the report on backwardness of states by a panel he headed, Rajan said, "The committee looked at a number of issues to determine underdevelopment...we picked some arbitrary cut offs. The bottom 10 states we defined as least developed and higher 10 states we defined as developed."However, he added, "it does not mean that the higher 10 states are rich states and it also does not mean that the lower 10 states are very poor states."