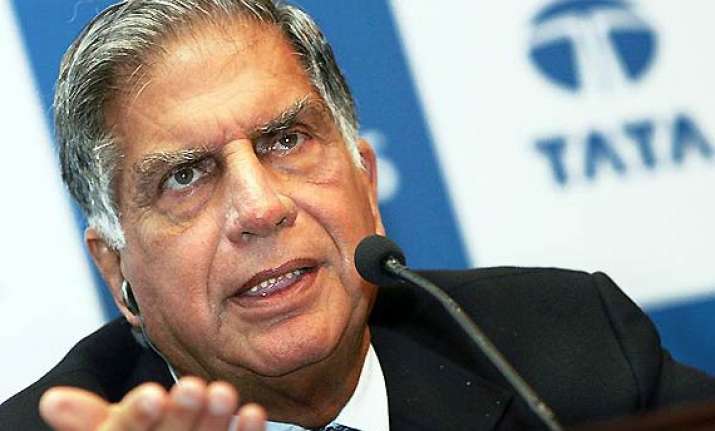 New Delhi, Dec 1: Political differences should not be allowed to come in the way of India's progress, Tata Group Chairman Ratan Tata said, while expressing concerns over slowing down of the economy.

Other corporate leaders, including Biocon chief Kiran Mazumdar Shaw, UB Group Chairman Vijay Mallya and Mahindra Group Vice-Chairman Anand Mahindra, have also expressed concerns over the current state of economy in the country. 

Tweeting at a time when political leaders are at loggerheads over foreign direct investment (FDI) in retail, Tata called for re-establishment of India's "economic leadership".

"Political differences and vested interests should never be allowed to stand in the way of India's economic progress," he posted on the social networking site.
"It would be a question of the national pride for every Indian to rebuild the past glory and re-establish the country's economic leadership," he added.  In his tweets, Tata also expressed concerns over the state of economic growth of the country. 

"We should never let the extraordinary momentum achieved or global visibility we had, diminish...India's growth rate has dropped to 6.9 per cent. The manufacturing growth dropped to 2.7 per cent - a two year low!," he added.

Expressing similar views, Biocon India Chairperson and Managing Director Kiran Mazumdar Shaw tweeted: "Partisan politics is deterring development in our country unfortunately. Its disagreement for the sake of it and not rationale".

UB Group chief Vijay Mallya highlighted how political compulsions are affecting decision making.